Are Support Groups Really Important for Addiction Recovery?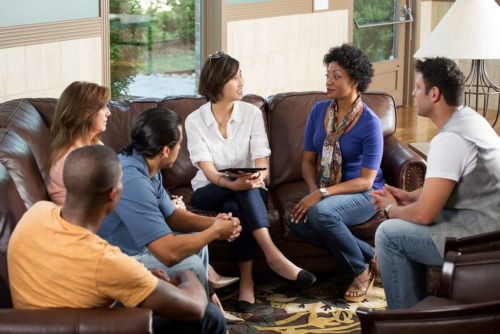 Addiction is an isolating disease. It causes people to withdraw from others. In contrast, recovery is a group effort. Support groups are an integral part of an effective aftercare program. During addiction treatment, it can be helpful to hear about the stories of others. Knowing you are not alone can make going through recovery a little bit easier. Take some time to learn about how group therapy programs can be beneficial for those in recovery.
What is the Purpose of Support Groups?
You meet with peers who also experienced drug abuse or an alcohol use disorder. You no longer feel isolated but recognize that there are plenty of people just like you. As a result, you feel more comfortable in your struggles to remain sober. Moreover, the support groups Houston, TX residents might seek out encourage you to stay away from drugs.
Which Group Type is Right for You?
As is the case with rehab, customization is the key. If a group's vibe does not feel right to you, it is unlikely that you will keep going. Conversely, when you feel comfortable at group meetings, you will make attendance a priority. There are different types of support groups to choose from.
Some follow a 12 step recovery program. Doing so includes accountability to others. It. is an excellent opportunity for someone who thrives in this setting. Most people come and go, but a core group typically remains in place.
Others are informal and meet mostly to provide emotional support. These groups emphasize camaraderie among people who can no longer socialize with their old peer group. You share meals, go on outings, have fun, and support each other in your newfound sobriety. You may confide in someone within the group if you are struggling with temptations.
Rehab Prepares You for Group Attendance
The support groups Houston, TX talks about are not the types of hangouts you would have chosen when you were using. It takes some preparation to share your thoughts, feelings and struggles with others. At a rehab facility, you ready yourself for group attendance during treatment. One of the critical modalities is group therapy.
It is very different from a group that meets for support. For starters, the groups consist of peers in active recovery who are working on getting and staying sober. Secondly, a therapist guides the sessions and may use them as a means for addiction education. Later on, however, the group's character changes to emphasize support.
Group dynamics switch to encourage peer leadership. As process groups, you now implement the coping skills you have been learning. You also learn from others while giving feedback yourself. Doing so boosts your self-esteem.
Explore What Rehab Has to Offer
Before looking to join one of the support groups Houston, TX offers, you need to kick your drug habit. Rehab is the best option. Therapists customize addiction treatment options that might include:
Overcoming addiction can be one of the hardest things you do. It is important to know that you don't have to go through it alone. Get ready for joining one or more support groups by entering rehab first. The therapists at Kemah Palms Recovery® want to help. Call [Direct] today for immediate assistance.