Best Drug Rehab for Women in South Houston
For most people, living with an addiction is a private matter. Who in their right mind would want other people judging them for involvement with destructive actions? Just the same, the decision to seek treatment is also a private matter. For some people, privacy takes on other meanings. In the case of a woman who wants privacy from males during addiction recovery treatment, special provisions are in order. That's precisely the reason top addiction treatment groups offer a women's drug rehab center as a viable alternative.
A South Houston Drug Rehab Center for Women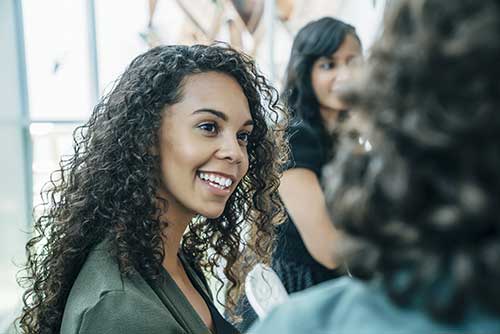 For decades, the number of women addicts had been significantly lower than the numbers experts reported for men. Unfortunately, the numbers for women have been on the rise. It's not difficult to understand the reasons for this change. Our society now expects more from women as child-bearers, employees, bread-winners and single parents. That translates to more responsibility and more stress.
The truth is women have different wiring from men. That's not a slam but instead, a fact. Many women tend to react to stress with emotion while many men tend to internalize their issues. To squelch the eruption of emotions over personal problems, women sometimes turn to drugs and/or alcohol. Given their physical makeup, women are far more susceptible to addiction, especially at lower doses of drugs or alcohol.
As addicts, women run into other issues that involve the ways others perceive their addiction. For men, others might merely view them as weak or irresponsible. People tend to see women with addiction issues as morally bankrupt. While that's far from a fair assessment, that's the stigma many women seeking treatment have to endure. It's quite common for men to perceive addicted females as "loose." That creates other problems for women, who might be vulnerable, sexually and otherwise, due to their substance abuse. Try finding a women's alcohol rehab program that refutes these notions.
The Benefits of a Women's Drug Rehab Program
The value of a women's drug rehab center is undeniable. In almost all cases, these places offer a treatment alternative for women who might not be willing to get help in a co-ed setting. Additionally, anything that promotes someone opening up about their personal problems in a group setting has real value. From here, let's discuss a few benefits women get from a women's drug rehab center environment.
1. Group Identification–Women tend to flourish in a group therapy setting if they are comfortable with the environment. In a women's drug rehab center, women go in knowing they have something in common with other patients. That creates a level of group identification.
2. Sharing Without Judgement–Through a common understanding, women are less likely to judge one another than a man would be with a woman with an addiction. Again, it's that assumption of the woman being overly emotional and morally-bankrupt that creates an uneasiness that's some women find unbearable. With everything on equal footing, women are more likely to share among themselves.
3. Removing Sexual Tension and Overtures–Generally, women are more serious about recovery. The last thing a woman wants to deal with is unwanted sexual overtures while they are working towards recovery. A women's drug rehab center mitigates the possibility of sexual tension and interference.
Drug Rehabilitation Specialized for Women
As a full-service addiction treatment center, Kemah Palms Recovery® strives to treat each patient as a valuable individual. We build our treatment programs around an evidence-based approach that includes holistic treatment options. Our services include the following:
Inpatient and outpatient rehab programs
Cognitive behavioral therapy (CBT)
Neurofeedback therapy
Psychotherapy
Writing, art and music therapy options
Exercise therapy
As a woman, you have a responsibility to do what's right for you. If you are more willing to seek addiction treatment in a women's drug rehab center, we want to offer you that option. For more information, speak with a Kemah Palms Recovery® addiction expert at 855-568-0218. Working with other like-minded women, you can achieve your goal of a complete recovery from your addiction.
Is Addiction Controlling Your Life?
Conquer Your Obstacles at Kemah Palms Recovery®
Professionals are available 24/7 to help you or your loved one.
Contact us today to begin your recovery at our premier addiction treatment center.