Substance Abuse Treatment Center in South Houston
Signs a Substance Abuse Treatment Plan Is Needed
Trying to determine if you or your loved one need Houston substance abuse treatment programs is stressful at first. Knowing the signs of addiction help you see issues more clearly. Some signs indicate specific substances of abuse. But other signs point generally to drug or alcohol addiction, including:
Cravings for the substances
Using the drugs or alcohol even when doing so causes problems in your life
Struggling to keep up with responsibilities at work, school or home
Engaging in risky behaviors while using the substances
Continuing to use the substances despite relationship damage because of use
Wanting to stop using the drugs or alcohol but being unable to do so on your own
Spending a great deal of time using, seeking or recovering from your substances
If you see the signs of drug or alcohol addiction in yourself or your loved one, you need substance abuse treatment. But finding the right rehab relies on specific individual needs, preferences, and addictions.
How do Medical Professionals Diagnose Addiction?
Doctors and other addiction specialists diagnose a substance use disorder much in the same way you confirm your substance use disorder. They use criteria similar to the list above. Of course, they also examine individuals for some health-related signs of addiction, too.
Criteria for diagnosing a substance use disorder include your inability to quit using drugs, failure to meet work and personal obligations, experiencing withdrawal when stopping the substance abuse, having tolerance to the drugs or alcohol, and compulsively using the substances despite the damages caused in your life by doing so.
Some drugs do not result in physical withdrawal symptoms. Some people suffering addiction hold their lives together in ways outsiders cannot immediately discern. In other circumstances, family members and close friends experience deep denial that their loved one has an addiction problem. So in many cases, only professionals will find the substance abuse and provide a definite diagnosis.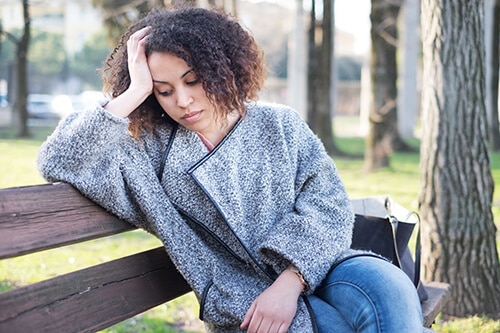 Types of South Houston Substance Abuse Treatment Programs
Finding the right treatment becomes a priority, once you know addiction exists. You or your loved one live a unique lifestyle based on your background, health, interests and the addiction itself. These factors and others provide a blueprint for the type of substance abuse treatment program you need. Of course, your kind of addiction remains one of the most significant factors in any treatment search.
Two primary types of Houston substance abuse treatment programs exist, from which all others develop. These two fundamental types include residential programs, sometimes called inpatient treatment. They also include outpatient programs.
Inpatient addiction treatment involves living at the facility where treatment takes place. This means you gain full focus on your treatment and recovery, 24 hours per day and seven days per week. These programs provide a complete approach to addiction treatment and the highest success rates.
In inpatient treatment, you gain a mix of therapies, support, and education about your addiction. You learn how to stop turning to drugs and alcohol during times of stress. You also learn relapse prevention skills, to prevent upcoming substance abuse before it begins again.
Outpatient treatment provides much of what inpatient does, except you do not live at the facility. You continue living in your own home. You gain therapies, support, and education as part of a schedule. The rest of your time, you keep going to work or school and taking care of home responsibilities.
Other programs besides residential and outpatient exist. These combine facets of these programs into a tailored approach for each client. For information about specific programs, talk to the rehab in which you have interest.
South Houston's Best Substance Abuse Treatment Facility
Whether you or your loved one suffer addiction, Kemah Palms Recovery® provides the addiction treatment options in South Houston you need. We offer various Houston substance abuse programs, including:
Alcoholism treatment
Drug addiction treatment
Heroin addiction treatment
Opiate addiction treatment
Painkiller addiction treatment
Stimulant addiction treatment
If you or your loved one need addiction treatment, contact us now to learn more about Kemah Palms Recovery® in Kemah, Texas. You can rebuild your life in recovery with our Houston substance abuse treatment programs. Make the call to 855-568-0218.