South Houston Rehab for Young Adults
Thousands of young adults across the country struggle with addiction every day. In fact, the rate of substance abuse among people between 18 and 30 has increased over several decades. However, young adult rehab programs can guide them to recovery. Knowing what to expect in rehab can make the process less intimidating for them.
Drugs That Young Adults Commonly Abuse and Why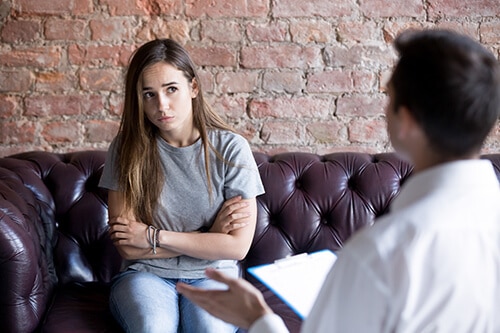 Young adults abuse many different types of drugs. However, they tend to use several of them more than others. These include alcohol, cannabis and prescription drugs such as opioids, stimulants, and benzodiazepines. Cocaine and heroin are in the top five, although inhalants and hallucinogens are common too.
In a lot of cases, young adults don't fully understand the risks of certain drugs before they use them. Sure, they probably know about alcohol, cocaine and heroin addictions. However, they don't realize how quickly the disease can develop. Also, they might not know that other drugs have similar effects that make them a risk for addiction as well.
Some young adults might start abusing drugs without even considering the consequences. Peer pressure and stress are major causes, especially for those who are in college or beginning new careers. They might also use drugs to improve their ability to study or their performance at work. Some of them abuse drugs to relieve the symptoms of underlying mental health disorders too.
Furthermore, many young adults have the mindset that addiction won't happen to them. This belief blurs the danger and leaves them vulnerable. Dependence can develop after using drugs just a couple times, though. Then, they need young adult rehab programs to overcome the problem.
Young Adult Rehab Programs in South Houston
Compared to older adults, young people are less likely to seek addiction recovery on their own. They often don't stop using substances until they suffer adverse effects. Sometimes, they self-medicate instead of getting treatment for co-occurring mental disorders.
Overcoming addiction requires professional care because stopping drug use can be harmful. The extent of the addiction, the type of addiction, gender, co-occurring disorders, and other factors affect the treatment methods. However, young adult rehab programs offer the services young people need to prevent harmful effects and maintain sobriety.
Medical Detox
In the beginning, the period directly after quitting drugs is the most challenging. The reason is that the brain has adapted to and relied on the drugs. When young adults stop using, their brains trigger a sort of emergency response throughout the body. Really uncomfortable and even life-threatening symptoms can manifest during this withdrawal period.
The purpose of medical detox is to keep young adults safe as their bodies adjust to not getting drugs. A treatment center usually provides non-addictive medications or therapies to treat the symptoms.
Cognitive Behavioral Therapy (CBT)
While young adult rehab programs include a range of addiction therapy services, CBT is the most common. It can produce results in a shorter amount of time than some other therapies.
During the sessions, young adults learn how certain people, places, situations or other triggers lead them to abuse drugs. They also learn that negative ways of thinking can lead to self-destructive behavior. Then, their therapists guide them to transform those elements into healthier, more positive thoughts and actions. Therapists also help them develop skills to avoid triggers and maintain drug-free lifestyles.
Family Counseling
It's imperative for young adults to have a supportive home environment when they complete rehab. Involving their family members and close friends in the treatment process can improve their living circumstances. Family therapy provides addiction education for everyone and guides the participants in mending damaged relationships. Also, it gives the household tools to resolve conflicts and prevent relapse in healthy ways.
Substance Rehab for Young Adults at Kemah Palms Recovery® in South Houston
Young adults who need addiction help can find the care they need at Kemah Palms Recovery®. Our detox and rehab center offers a range of addiction recovery programs and services, including:
Medical detox
Inpatient rehab program
Outpatient rehab programs
Dual diagnosis treatment
CBT
Family therapy
At Kemah Palms Recovery®, we understand that chronic pain can lead to addiction. If you self-medicate for pain relief, you could be a candidate for our chronic pain recovery program. Dr. Flowers and our staff can show you how to relieve chronic pain in safe ways.
Don't let a substance addiction or chronic pain put your life at risk. Find out how our young adult rehab programs can benefit you. Call Kemah Palms Recovery® at 855-568-0218 for the help you need.