Drug & Alcohol Rehab Insurance Coverage
Struggling with addiction means that you need to seek out professional help. Sadly, many people don't get the help they need. One of the reasons for this is the expense of treatment. The good news is that rehab insurance coverage can often help cover the cost of addiction treatment and recovery.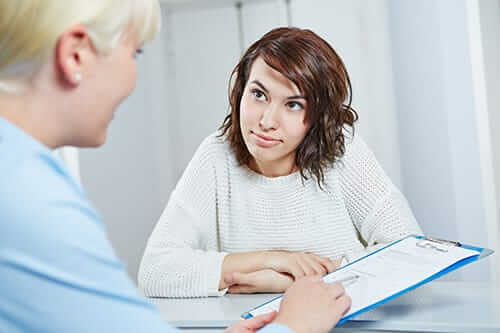 First, it is important to address one thing: Rehab is a necessity. You might hear of people who were able to end a drug or alcohol addiction on their own. These individuals are the exception, not the rule. For most people, overcoming addiction requires professional help and ongoing support.
Deciding to fight back against addiction could be one of the most critical choices in your life. If you're committed to sobriety, then it makes sense to choose the most successful route to that goal. If you opt for rehab, then your chance of long-term sobriety increases.
Attempting to overcome addiction on your own is risky for a number of reasons. You won't have the medical or psychological help you deserve, plus you won't have accountability and support. And, rehab gives clients the tools they need to avoid relapse. On your own, you won't have that.
Is Rehab Covered by Insurance in Texas?
If you or someone you care about has committed to recovery, then you might be thinking about the expense. That is common, but there are many ways to cover the costs of rehab. Most common, and often most helpful, is rehab insurance.
If you have health insurance, then you will almost certainly have some form of rehab insurance coverage. Current healthcare legislation in the United States guarantees that all health insurance providers have to offer some sort of coverage for rehab services.
In the United States, addiction is classified as a disease. It is medically and scientifically proven to be a brain disorder, not a choice or a moral shortcoming. As a result, health insurance policies have to include treatment of some kind for any policyholder struggling with addiction.
How Do Health Insurance Plans Handle Rehab?
Every health insurance plan differs when it comes to rehab insurance coverage. All policyholders need to look at the fine print to find out what is covered by their policy. Start by looking at treatment networks, state requirements, deductibles, and treatment coverage.
You should be familiar with your policy's network. This is a group of providers that your health insurance company prefers to work with. Sometimes, treatment within this network is covered 100 percent, while treatment outside of the network comes out of pocket. In other cases, you might have to pay upfront for out-of-network treatment, but your insurance company will reimburse you.
Your health insurance might also ask you to pay a set deductible before they start paying for rehab treatment. This could be a few hundred dollars, or it could be several thousand dollars. Also, check for any details about allowed treatment. Some policies specify that outpatient rehab care is covered, but not inpatient treatment.
Also, consider whether there are state limitations on treatment. Some policies prefer treatment within the state, while others are open to treatment anywhere in the country. Finally, take time to look at any maximum treatment times. Some policies cap residential treatment at 30, 60 or 90 days.
Check With Kemah Palms to See If Your Insurance Will Cover Addiction Treatment
With rehab insurance, you'll have access to a wide range of treatment options. If you're looking for Texas rehabilitation choices, consider Kemah Palms. Most forms of rehab insurance are accepted, and clients can look forward to comprehensive care that includes all of the following:
Cognitive behavioral therapy
Dialectical behavioral therapy
Motivational enhancement therapy
Group therapy
Family therapy
Rehab insurance can make it easier and more affordable to get treatment for addiction. At Kemah Palms in Kemah, Texas, clients can begin their journey to better health. Call 855-568-0218 if you're ready to verify insurance and overcome addiction.
Is Addiction Controlling Your Life?
Conquer Your Obstacles at Kemah Palms Recovery®
Professionals are available 24/7 to help you or your loved one.
Contact us today to begin your recovery at our premier addiction treatment center.