Should You Choose a Faith-Based Addiction Treatment Center?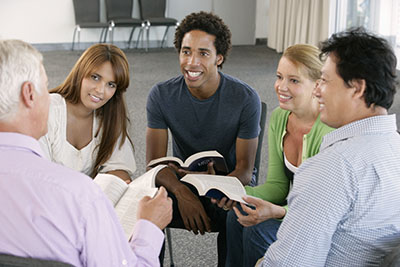 What Is a Faith-Based Addiction Treatment Center?
While many rehab centers have the necessary resources to help clients recover. A faith-based addiction treatment program in Texas will help clients plug into a higher power. This type of recovery program focuses on restoring your relationship with God as the center simultaneously treats you for your addiction.
By approaching addiction from a spiritual perspective, you can adopt a different outlook on your sobriety. Also, while healing from your past habits. Instead of trying to force yourself to overcome addiction on your own, rely on the strength of the Higher Power to help you achieve your goal of sobriety.
Choosing a Faith-Based Addiction Treatment Program in Texas
The recovery process is as transformative as it is challenging, making it important to find the best treatment center for you. When selecting a treatment center, a faith-based facility will provide you with a strong support system. This will help you reconnect to your spirituality. This rebirth of sorts will help you begin this new path of sobriety.
At the right rehab center, you'll experience addiction therapy services that put your welfare and health first. Moreover, most rehab centers are located outside of the busy city life. Making it easier for you to focus fully on your recovery. This stable and sober environment is crucial to breaking your addiction and unlearning all the negative habits that initially started this substance use disorder.
What to Expect From a Faith-Based Addiction Treatment Center
Rehab centers offer fully integrated faith-based programs alongside evidence-based treatment for addiction. This commitment to spirituality helps to instill a deeper sense of responsibility in clients as they aim to overcome addiction.
Rehab centers that offer a spiritual addiction treatment program in Kemah, TX, often follow the recovery teachings in the 12-Step program. This type of teaching centers on the idea that you can achieve sobriety by recognizing God as a source of help. Despite any personal failings or limitations, God represents the possibility of hope for the future.
Recovery Addiction Treatment Resources at a Faith-Based Addiction Treatment Program in Texas
Receiving addiction treatment is an important step in recovery. In addition to a spiritual addiction treatment program in Kemah, TX, and a 12-step program, we offer other programs and therapy services such as:
Cognitive-behavioral therapy
Individual therapy
Group therapy
Chronic pain recovery program
Dual-diagnosis treatment
Family addiction treatment
The above services work together with the 12 steps to help you overcome addiction. During this process, you'll receive the best level of care as well as the spiritual guidance you need to feel grounded and whole again.
Services like cognitive behavioral therapy, chronic pain recovery programs, and dual-diagnosis treatment are all additional programs we offer to meet you where you are. These programs will also show you new coping tools that will help you heal and move forward.
While most rehabs offer these standard programs. At Kemah Palms, you'll receive a customized treatment plan to meet your unique needs. Through cognitive behavioral therapy, clients and counselors work to achieve emotional sobriety as they unlearn behavioral, psychological, and emotional triggers to addiction. Similarly, dual-diagnosis programs treat clients that have co-occurring substance abuse and mental health disorders. Services like chronic pain recovery programs help you break your addiction to pain medication as you learn new ways to manage and overcome your chronic pain.
Don't let another day go by without getting the support you need. You can achieve sobriety with the help of a quality treatment center in Kemah, TX. Contact Kemah Palms today. Addiction recovery is just a phone call away.