A Healthcare Professional Addiction Treatment Center in Kemah, TX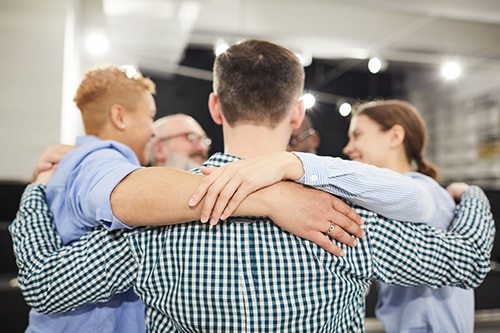 Benefits of a Healthcare Professional Addiction Treatment Center in Kemah, TX
Addiction affects every aspect of your life, including your mental state and your physical health. When you're ready to seek help, make sure that your treatment center addresses both your body and your mind. You need the expertise of a healthcare professional addiction treatment center in Kemah, TX.
When you rely on the assistance of medical professionals, you can rest assured that they'll provide treatment options that address your full range of concerns. The techniques they employ will help you find both physical and mental healing.
From the very beginning of your time at Kemah Palms Recovery®, you'll have the support of medical professionals. We offer supervised withdrawal management at our detox facility. As you continue with treatment, we'll keep employing proven techniques to see you through the recovery process.
At Kemah Palms Recovery®, our healthcare professional addiction treatment program in Texas includes:
With the support of our healthcare experts, you'll learn how to live without dependence on drugs or alcohol.
Healthcare Professional Addiction Treatment Center in Kemah, TX, for Chronic Pain
If you struggle with chronic pain, you know how debilitating it can be. You may have turned to prescription painkillers to numb the pain. Now, you can't stop taking them. You need the support of healthcare professional addiction treatment to address both the pain and the addiction.
Detox and addiction treatment can help break your dependence on prescription medications. Under the supervision of our professional team at Kemah Palms Recovery®, you can engage in therapies and treatments that will help you stop relying on drugs.
However, unless you adopt new methods of pain management, you may end up right back where you started. Our Kemah Palms Recovery® healthcare professionals will show you the benefit of alternative approaches to pain management. For example, you'll learn to include exercise and a healthy diet in your everyday life. The personalized treatment plan that our experts create for you may also include massage, acupuncture, chiropractic care, medication or physical therapy.
Our chronic pain management services can help people with:
Giving up your prescription painkillers can be a scary thought. Our team understands the struggle, and we're here to provide professional healthcare for addiction and pain management.
Choose a Healthcare Professional Addiction Treatment Center in Kemah, TX
At Kemah Palms Recovery®, we provide support for your mind, your body and your spirit. Our professional addiction team relies on 12-step methods, behavioral therapies, group and individual counseling, and Motivational Enhancement Therapy to assist with your recovery process.
Our facility is unique because we can also provide help for your chronic pain problems. We believe that professional healthcare for addiction must address any underlying issues that contribute to your addictive behaviors. We want you to leave our programs feeling healthy and whole. If acupuncture, art therapy, massage or meditation can help you achieve that goal, then we'll work to include it in your comprehensive treatment plan.
We help both men and women, and we provide treatment for addictions to alcohol, cocaine, opiates and other substances. Our team customizes the recovery plan for each individual. Some individuals turn to us for medical detox. Others choose our inpatient, partial hospitalization or outpatient therapy. For those who have completed treatment, we continue our support through aftercare programs. Our goal is to provide healthcare-based treatment throughout every step of your addiction recovery process.
You deserve a life that isn't marked by pain or addiction. A healthcare professional addiction treatment program Texas can help you find freedom. To learn about the services that Kemah Palms Recovery® Texas provides, call [Direct].