Heroin Detox Center in South Houston
In recent news coverage, reports have come out saying heroin abuse showed a slight decline among Americans over the last year. Unfortunately, the levels of heroin abuse have been so high that the country is still facing an epidemic. In reality, heroin and opiate addiction continues to wreak havoc on far too many lives. The addictive nature of the drug makes it one of the most dangerous substances on the planet. Without access to a heroin detox center and treatment facility, it's unimaginable how bad things could get for addicts.
Why You Need a Heroin Addiction Detox Program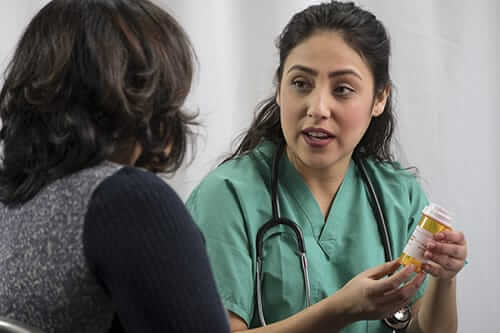 It's always a positive sign when someone decides to stop using heroin and seek help. But before someone can enter a Houston heroin rehab center, they must go through a medically monitored detox. Why? Once addiction sets in, the act of suddenly ceasing to use any addictive substance creates possible withdrawal symptoms. In the case of heroin addiction, the withdrawal symptoms are every bit as dangerous as the addiction itself. For this reason, doctors strongly recommend people seek help with the detox process instead of trying to go it alone.
What exactly are we talking about? Heroin withdrawal symptoms can cause significant health issues. To make our point, here's a partial list of the most menacing withdrawal symptoms someone might encounter:
Severe cramping in the leg, arm and stomach regions
Hallucinations and bizarre dreams
Tremors and convulsions
Rapid heartbeat and blood pressure problems
Breathing issues
Restlessness and insomnia
Mood swings from anxiety to depression
Any one of these withdrawal symptoms could cause significant problems. If several of them occur at the same time, the individual would be far better off in a heroin detox center. During the withdrawal process, safety must be everyone's primary concern.
The Best Medical Detox Program for Heroin in South Houston
Prospective patients can usually find the right heroin detox center in one of two places. Some facilities are stand-alone detox centers where the staff focuses solely on the detox process. It's also possible for patients to locate a good detox program in an actual heroin addiction treatment center. In both cases, the treatment process is the same.
Upon entering our Houston alcohol and drug detox clinic, patients go through an interview process with one of the facility's clinicians. The purpose of the interview is to determine the nature of the patient's addiction. Based on the depth of the addiction, a clinician will determine the proper course of treatment.
When a patient enters detox with heroin addiction, it almost always results in the doctor placing them in a medically-monitored detox program. Given the severity of the possible withdrawal symptoms and relapse potential, the facility's medical staff needs to keep a close eye on the patient's progress. Should the patient start experiencing any kind of distress, a doctor would likely step in and prescribe appropriate medications.
When a severe heroin addiction is present, the patient might need time to wean off the substance slowly. Doctors may prescribe tapering drugs to help with this process. A tapering program might last for weeks. After detox, patients should be better able to focus on therapy without having to deal with cravings and withdrawal.
Start Your Heroin Detoxification & Recovery at Kemah Palms
Aside from having the best Houston detox center, Kemah Palms Recovery® also offers a full menu of cutting-edge treatment options. Every patient receives the individual, custom care they deserve. Our treatment options include:
Group therapy
Psychotherapy
Motivational enhancement therapy (MET)
Cognitive behavioral therapy (CBT)
Art therapy
Exercise therapy
Meditation therapy
Nutritional therapy
The fact you are reading this information is an indication you or a loved one might be dealing with a heroin addiction. If you are looking for a heroin detox center that offers elite service, you have to call Kemah Palms Recovery®. You can reach one of our counselors at 855-568-0218. Based on our success rate, it's a good bet that we can help you find your way to a lasting recovery.