How is Neurofeedback Therapy Used in Addiction Treatment?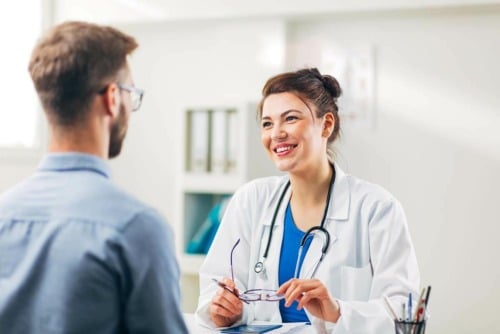 If you haven't heard of it before, you may be wondering, "What is neurofeedback therapy?" Neurofeedback, which is also known as EEG (electroencephalogram) biofeedback, is a form of therapy that assesses brainwave activity in a patient. The computer-based neurofeedback therapy program then works to reorganize and retrain brain signals. This happens through the use of visual signals and sounds. Neurotherapy patients are able to boost brain function and recover from symptoms caused by various mental health and neurological disorders. Used as part of our advanced pain management program, patients have experienced, lasting, successful recoveries.
What is Neurofeedback Therapy?
Modern neurofeedback has quite a few more benefits for the average person than you might initially think. The process of neurofeedback benefits adults, adolescents, and children who exhibit signs of behavior disorders, seizures, attention deficit, autism, brain injuries, developmental delays, trauma, anxiety, depression, insomnia, post-traumatic stress, and more. Neurofeedback therapy is also helpful in conjunction with a number of other forms of therapy.
The idea of neurofeedback was born in the late 1950s after Dr. Kamiya at the University of Chicago discovered how to alter brain activity using a simple reward system. Science's understanding of the brain's neuroplasticity has evolved over time. Scientists and doctors have come to realize that the brain is ever-evolving and can change at any age. Neurofeedback is commonly used to measure brain function under stress, fatigue, and illness. Neurofeedback is even used at NASA to train astronauts.
What to Expect From Neurofeedback Therapy
Generally, full Neurotherapy occurs in weekly sessions over the course of 20 weeks. Some treatments take more time while other treatments happen faster. This type of therapy attaches sensors to your scalp while you remain seated in a chair. A computer EEG program processes your brain signals. It then conveys information about your brainwave frequencies and redirects brainwave activity toward more desirable brainwave patterns. After your first couple of sessions, you will begin to notice immediate improvements in your stress levels, sleep patterns, and overall mental clarity.
Although neurofeedback therapy is not a cure, it is an effective way to manage and regulate the functions of your brain. We base our methods of neurofeedback therapy in Kemah, TX, on your specific needs and conditions. It has proven to be an effective form of therapy for anyone in our addiction rehab program.
When to Look Into Neurofeedback Therapy
When you are in search of a qualified neurofeedback therapist, look to one of the licensed mental health professionals at Kemah Palms Recovery®. Our neurofeedback therapists are able to fully explain the process, walk you through its benefits, and layout any limitations you may experience.
We take a holistic approach to care at Kemah Palms Recovery®. Our facility can offer various treatment plans through our intensive outpatient program to complement your neurotherapy. These programs include individual, group, and family therapy, massage and meditation therapy, physical therapy, and more.
Taking the First Step at Kemah Palms Recovery®
Once you enroll in a treatment plan at our facility we assess and track your progress during your chosen therapy. During family and group therapy, for instance, you will have the chance to build a community of support around you during your treatment. Your mental health is just as serious as your physical well-being. If you are struggling with a problem, reach out and take back control of your life by calling Kemah Palms Recovery® today today.