How is Therapeutic Recreation Used in Addiction Recovery?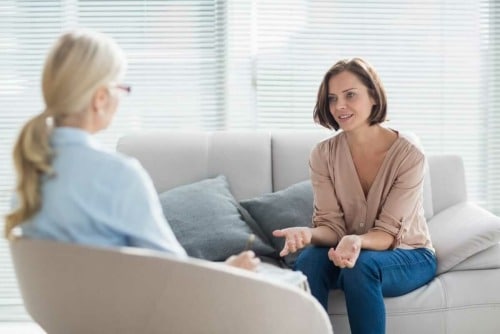 When it comes to treating substance addiction, there is a wide range of treatment options. In this day and age, addiction treatment facilities like Kemah Palms Recovery® prefer to use modern treatment techniques. This might include everything from a holistic approach to healing all the way through the scientific method approach. One of the most interesting options is therapeutic recreation. It is the perfect blend of fun and treatment. So, "What is therapeutic recreation?" Take some time to learn how therapeutic options can help your loved one overcome addiction and start a new chapter in life.
During Addiction Rehab, What Is Therapeutic Recreation?
Therapeutic recreation is a methodology that uses leisure activities to treat specific physical and mental disorders. The over-riding goal of therapeutic recreation is to utilize recreational activities to promote well-being. By supporting better cognitive functioning, the building of confidence, and developing of better coping skills, the hope is an addict will heal from within. So precisely what is therapeutic recreation? It is a stepping stone to a better and healthier way of living.
Recovery is not an overnight process. It takes time and effort from everyone involved. Therapeutic recreation can be the key for many people trying to get better. Whether you have tried addiction recovery before or not, incorporating therapeutic recreation can make a difference.
More About Recreation as a Healing Component
Recreation therapy falls in line with other holistic treatment methods. Therapeutic recreation activities work to enhance motor, social, and cognitive functioning, build confidence, develop coping skills, and integrate skills learned in treatment settings into community settings. Kemah Palms includes any of the following treatment methodologies as therapeutic:
All of these therapies have something important in common. They can be a lot of fun for the participant. During addiction treatment, therapeutic recreation can also serve as a fun distraction from conventional therapy. Of course, the patient needs more than a few distractions. That is okay because each of these therapies has the potential to change a person's life. It is entirely possible the participant will stumble upon a skill set they did not know they had, building the self-confidence to withstand stress and temptation. If that were the case, it is further possible the new skill set would address some of the individual's addiction issues.
When considering what is therapeutic recreation, one has to admit there is substance here. Any option that helps the patient has merit. If that option is fun and exciting, it is all the better. Feeling comfortable during your recovery is an important part of the process.
Services at Kemah Palms Recovery®
At our facility in Kemah, Texas, we offer a wide range of addiction treatment modalities. No two situations are the same. It is important to get the treatment that is best for you. Aside from the aforementioned holistic treatment options, we also provide the following, more conventional therapies:
With a better understanding of what is therapeutic recreation, the concept might be something that motivates you to seek help. You have to know that living your life with addiction will inevitably end badly. That is unless you reach out for help sooner rather than later. When that time comes, call Kemah Palms Recovery® center today. With our support and your commitment, there is an excellent chance the road to recovery can be yours. Do not let addiction control your life any longer.