Private Rehab Center in South Houston
People who struggle with addiction have many treatment options. The main types are non-profit, government-funded and private programs. Choosing the right treatment facility for your needs is one of the keys to successful recovery. Understanding the services of a private rehab center can help you decide.
Our Private Rehab Facility
Treatment facilities that offer private drug recovery programs operate for profit. They get the funds they need to provide quality care from their clients. Because of that, they have financial motivation to deliver successful results. They also have more staff per client than otherwise funded facilities.
It's common for people to look for a private rehab center in South Houston TX or the surrounding area. Although private facilities are everywhere in the United States, those near the Gulf Coast offer a unique treatment environment.
How Private Rehabilitation Differs
A private rehab center in South Houston TX or the surrounding area can offer quality care for several reasons. It takes a few critical elements for facilities to provide excellent treatment. No matter where people seek help, their private rehab center needs to have the following features.
Customized Care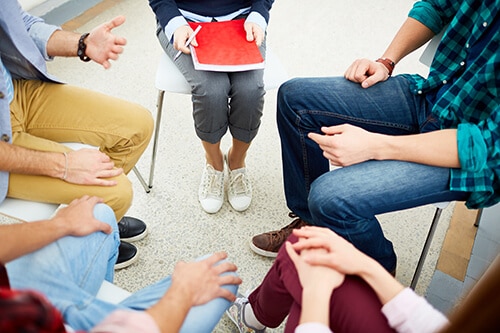 Nonprofit and government-funded rehabs have lower budgets and fewer resources than private programs. For that reason, they can't customize treatment for each client. They tend to use drug replacement and group therapy as the primary methods of care.
However, private facilities can tailor each treatment plan according to clients' needs. Their individual approach can treat more than just substance use disorder. It can also address medical or mental illnesses, poor social and vocational skills, and financial or legal issues. Private care can repair relationships between spouses and other family members as well.
Longer Treatment Period
In most cases, non-profit and government-funded centers only provide 28- or 30-day programs. The problem is that this amount of time isn't enough for most people to change behaviors to overcome addiction. They leave little time to work on the mental side effects of the disease.
Our facility can provide more extended treatment periods. In most cases, a private facility offers 60- and 90-day programs. An option to extend the treatment could be available for those who need it.
The Right Environment
The environment that a rehab center creates is one of the most important parts of recovery. People need to get away from stress and triggers so that they can focus on healing. A private rehab center is in the best position to deliver on those needs.
Dual Diagnosis Treatment
Addressing the presence of underlying mental issues is essential to ongoing sobriety. Sometimes these issues are already present when people start abusing drugs. Other times, the drug abuse leads to the development of other mental disorders. Treating drug problems but not the mental disorders makes people vulnerable to relapse.
However, non-profit and government-funded programs don't always have the budget or resources for that. A private rehab center places more focus on dealing with all the mental and health issues through dual diagnosis treatment. This approach gives people the best odds for maintaining long-term recovery.
Continued Support
Getting addiction rehab treatment is only one step in the recovery process. After rehab, people still need support to stay sober. Private facilities often include post-program support such as finding support groups or private therapists off their grounds. They could offer aftercare programs too, such as sober living houses to help people transition back into society.
Get Private Drug & Alcohol Treatment at Kemah Palms Recovery®
If you believe that private addiction treatment is right for you, get help at Kemah Palms Recovery®. Our detox and rehab center offers a full spectrum of drug addiction treatment. Some of the programs and services that you can expect from us include:
12 step recovery program
Residential treatment
Individual therapy
Family therapy
Relapse prevention therapy
Kemah Palms Recovery® is a private drug addiction treatment center in Texas. We want to improve your overall well-being, which involves nutrition and physical fitness therapy. You have access to acupuncture, massage, meditation and yoga therapies as well. Also, art, music and writing therapies are available.
Don't let the task of choosing a rehab center keep you from getting the help that you need. Visit our private rehab center in South Houston to see firsthand how we can support you. Call Kemah Palms Recovery® at 855-568-0218 to start the process.