Addiction Therapy in Rehab: What is Music Therapy Like?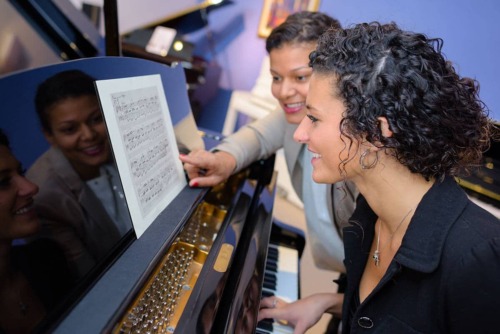 There is no one-size-fits-all remedy for treating substance abuse. With an effective treatment plan like music therapy from a rehab facility like Kemah Palms, you'll have access to a variety of resources to help you overcome addiction. What is music therapy like? Music therapy is a holistic addiction therapy designed to help in your journey to sobriety.
Various holistic treatment methods play an important role in helping you overcome any substance abuse disorders. These alternative therapies go hand in hand with the standard drug abuse treatment that we offer our clients.
What is Music Therapy Like?
Much like other holistic therapies, this kind of therapy helps to connect you with your true emotions. This therapy helps you by using the power of music. Whether you play, sing, or clap along, this type of therapy is important in bringing about the balance and stability needed for a healthy life outside of rehab.
This type of addiction treatment brings joy to residents. As holistic therapies are not the sole treatment for substance abuse, centers often use it to complete traditional treatment programs like inpatient or outpatient treatment.
In addition to bringing clients a sense of joy, holistic therapy teaches residents something new. Research has shown that when you appreciate music and learn how to play instruments, you improve your discipline. This type of discipline is something that is essential for anyone in recovery.
In music therapy, you'll spend your time honing your new talents on a particular musical instrument. As you learn this new skill, you will improve your focus and willpower. Working daily on your music will also help you achieve your goal of playing and performing with your instrument.
Using Alternative Therapies to Treat Substance Abuse
Most rehab centers choose to offer holistic treatment options as a way to promote healing throughout the whole body. Rather than only treating the obvious physical symptoms of substance abuse, these therapies help you achieve sobriety both psychologically and emotionally.
In addition to treatments like residential, outpatient, detox, and aftercare programs, the facilities in our Kemah rehab center offer alternative options such as:
The therapies are all various options for clients who are looking to recover from substance abuse. These holistic methods are helpful as they seek to address the additional issues you will face during recovery, like emotional stress, poor diet, and a lack of sleep. With access to these types of holistic treatments, you can take part in activities you love while working to overcome any obstacles to your sobriety.
The most effective holistic programs are a mix of traditional addiction treatment programs and other alternative therapies. With both traditional programs and alternative therapies, you can target every aspect of your substance use disorders throughout your time in treatment.
Why Holistic Therapy Works
Holistic therapies are effective in promoting balance and discipline, throughout recovery. These holistic techniques help to support substance abuse treatment by targeting and treating contributing factors such as:
Environmental contaminants or toxins
Unhealthy eating habits that lead to neurochemical imbalance
A lack of spirituality
Emotional imbalance and mental health concerns
Physical symptoms of withdrawal and addiction
These holistic treatment methods give you the self-control and confidence you'll need to help you stay sober once rehab is over. As you work to achieve your goal of sobriety, you can learn new musical skills. These skills will give you healthy interests that you can continue once you have completed treatment. After developing your creative talents through holistic treatments like music therapy, you will have a positive outlet to turn to the next time you need to avoid triggers and find a sense of balance in your life.
Don't let substance abuse problems overwhelm you. Start pursuing the path to sobriety today by choosing the right drug rehab center. Call [Direct] to start your treatment today.