Best Drug Rehab Center in Houston Texas

If you or a family member is struggling with addiction let the professionals at Kemah Palms help you heal. We combine the most comprehensive evidence-based treatment with personalized service to treat the mind, body, and spirit. This holistic approach addresses the underlying issues at the root of addiction, rather than stately medicating symptoms away.
When you have a serious physical condition, you go to the hospital for treatment. If you are experiencing a mental disorder, you might have to spend some time in a psychiatric hospital. If you are suffering from the disease of drug addiction, doesn't it make sense you might need the drug rehab Houston provides? No one, including you, should attach a stigma to seeking help for addiction. In fact, people should respect you for finding the strength to reach out for help.
About Our Houston Drug Rehab Facility
Upon entering a drug rehab facility, you will be taking a significant step towards recovery from your addiction. Reputable drug and alcohol treatment centers hire professional counselors and clinicians, who care about the human condition. They are there to help patients recover from the insidious disease of addiction.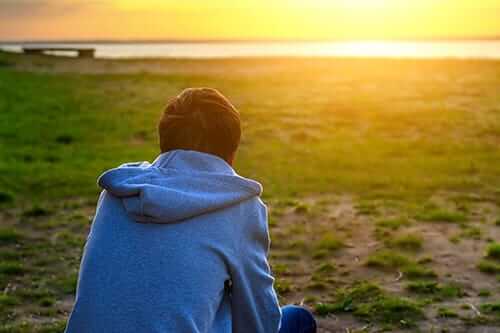 Unlike the drug rehab facilities of yesterday, a modern-day rehab tends to focus on treating the individual. This has been a positive change in the industry. They do this with the understanding that each patient's addiction is unique. If residential treatment is needed, that's what the staff will recommend. If outpatient treatment better suits the patient's needs, that will be recommended. The current day approach is to get the patient the treatment they need in the least restrictive manner possible.
Another positive change has been the addition of creative treatment modalities. We are talking about treatment modalities built around behavioral treatment models. We are also talking about the addition of holistic treatment methods such as yoga therapy, music therapy, and nutrition education. It's these changes that show the addiction treatment industry is moving towards treating the "whole" patient.
The Drug Rehabilitation Process
It might be of great benefit if we were to give you some insight into the drug rehab process. We hope you will feel more comfortable about seeking help if you understand the process ahead of time.
Upon entering a drug facility, a staff member will interview you. They will seek information about your current mental state and the extent of your addiction. If you need it, they will prescribe a stint in detox. A medically-monitored detox is an integral part of the process because it allows you to get safely through drug withdrawal. By removing your cravings, you should find it easier to focus on the therapy portion of treatment. The last thing you need is that "stinking thinking" interfering with your chance for recovery.
Once they have cleared you to begin treatment, you will work closely with a group of counselors. Their goal will be to help you understand the core reasons for your addiction. With this knowledge, it will be infinitely easier for you to start developing practical coping skills. If you can cope with stress and avoid your triggers, you'll have a great chance of staying clean. Even if you slip, you'll know where to go to get back on track.
A Top Rated Drug Rehab Center Near You
At Kemah Palms, we take great pride in our reputation as a top drug rehab. In line with the discussion above, we treat our patients as unique individuals. We do this from a facility that includes 80-100 beds for residential patients. Aside from addiction treatment, we also address chronic pain issues with Dr. Flowers' programs. We offer this as a better solution than painkillers for pain management.
As for our available treatment modalities, here's a sample of the treatment options our counselors use:
Group therapy and psychotherapy
Cognitive behavioral therapy (CBT)
Chronic pain recovery program
Relapse Prevention Therapy
Writing Therapy
Acupuncture Therapy
Eye Movement Desensitization and Reprocessing (EMDR)
If you are sick and tired of being sick and tired, you don't have to continue living in your addiction to drugs or alcohol. You do have alternatives. If you can summon the strength to reach out for help, Kemah Palms will be there to give that help.
The first step is to pick up the phone and call our facility at 855-568-0218. We want you to know you can recover from your addiction at our drug rehab. With hard work and a little bit of help, you can move forward and live a real life, substance free.
We Accept Most Major Health Insurance Providers
Health Insurance May Cover the Cost of Treatment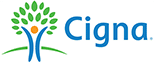 Frequently Asked Questions
It varies from policy to policy. Each policy is subject to its specific deductible, co-insurance, and out-of-pocket maximums. We invite you to reach out to our admissions team to verify your specific benefits and go over any expected out-of-pocket costs you might have.
Safe, Comfortable Treatment at
Located in Kemah Texas, just South of Houston, Kemah Palms Recovery offers transformative addiction treatment options with spacious accommodations and beneficial amenities. Our tranquil facility ensures clients can begin recovering in a safe and welcoming environment conducive to life-long healing.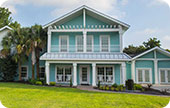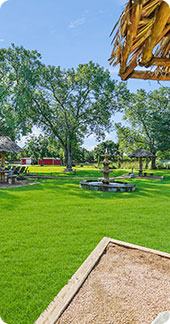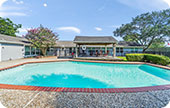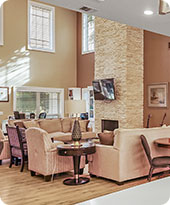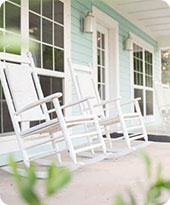 Is Addiction Controlling Your Life?
Conquer Your Obstacles at Kemah Palms Recovery
Professionals are available 24/7 to help you or your loved one.
Contact us today to begin your recovery at our premier addiction treatment center.