When addiction occurs, the user's life begins turning upside down. They usually start having difficulties in their personal life as well as at work or school. Knowing they need to get help, the restrictive nature of inpatient treatment can be a deterrent for getting that help. However, there are many other treatment options available at a top rehab facility like Kemah Palms Recovery®. When conditions are appropriate, an outpatient rehab program could be the perfect solution.
Best Houston Outpatient Rehab Program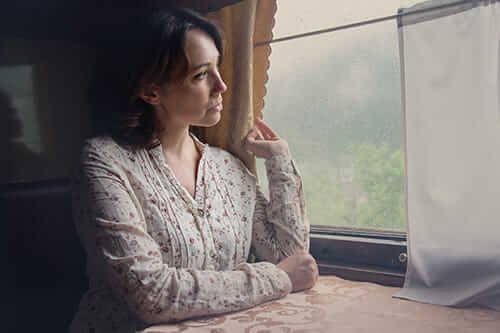 Each patient that enters rehab does so with a unique set of circumstances. Not everyone has been carrying an addiction to alcohol or heroin for several years. In fact, many patients enter rehab in the early stages of addiction. In many of these cases, an assignment to a residential treatment program may seem like overkill.
The reality is treatment clinicians usually attempt to assign patients to the least restrictive treatment program possible. They do so based on the patient's substance abuse history and current state of mind and body. Rehab staffers reserve an outpatient rehab program for patients who may not require constant monitoring. If a patient is still capable of managing their life during the treatment process, an inpatient drug rehab program  doesn't make sense.
There is also the patient who has a compelling reason why inpatient treatment is too restrictive. They might have significant job or home responsibilities they simply can't allocate to inpatient treatment. They may be in a life-changing situation that requires their presence. There are plenty of compelling circumstances that might sway an addiction clinician to recommend outpatient treatment.
Outpatient treatment usually requires the patient to spend maybe 10-12 hours a week at the facility. During this time, they go through intensive counseling. The counselor will probably also ask them to participate in group counseling sessions. For the most part, the counselor will attempt to schedule all counseling sessions around the patient's schedule.
The Benefits of an Outpatient Rehab Treatment Center
An outpatient rehab program comes with many benefits for the patient. As mentioned above, it allows them to maintain contact with the essential aspects of their life. They don't have to miss time from work or school. They don't have to be away from loved ones for an extended time. As long as they can stay clean and maintain their treatment schedule, outpatient rehab works.
Another benefit relates to cost. The cost of a residential addiction treatment program in South Houston can be quite expensive. If a patient doesn't carry adequate healthcare insurance, they would be on the hook for at least some of the costs. Outpatient treatment is a good compromise, assuming the patient's circumstances fit well in the outpatient model.
Finally, an outpatient rehab program allows the patient to get social support from the people that matter the most. There's a great comfort a patient can derive from going through treatment while still connected to partners and friends. It's the same support system they will need once treatment is over.
Drug & Alcohol Outpatient Rehabilitation at Kemah Palms Recovery®
We maintain our premier treatment facility on the outskirts of Houston, Texas in the small community of Kemah. In this quaint environment, we offer a wide range of Houston substance abuse treatment programs. We deliver most of our services with one or more of the following treatment options: inpatient, outpatient, partial hospitalization and intensive outpatient. We also maintain an in-house Houston medical detox program and aftercare program options. Here's a partial list of the addiction treatment modalities our clinicians can choose from:
Meditation therapy
Cognitive behavior therapy (CBT)
Dialectical behavior therapy (DBT)
Chronic pain recovery program
Group therapy
Family therapy
You don't have to continue living your life caught in an insidious web of addiction. You can find the power to reach out for help. When you do, make the call to Kemah Palms at 713-568-1210. We specialize in treating all of our patients as unique individuals. With this in mind, we can develop the optimum treatment plan around your unique circumstances. We'll do whatever it takes to help deliver you to the road of recovery.