About Kemah Palms Recovery®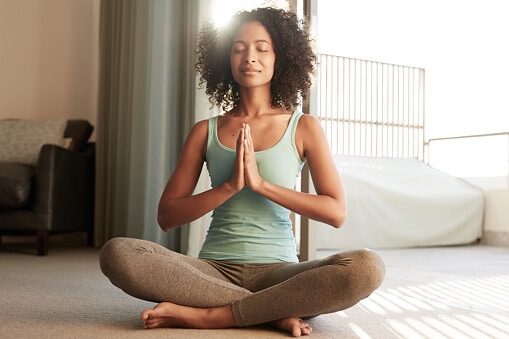 Kemah Palms Recovery® strives to create the highest quality addictions and co-occurring disorders program available, combining the most comprehensive evidence-based treatment with personalized service to treat the mind, body, and spirit. Our goal is to create offer multidisciplinary and integrative addiction treatment options in South Houston that work at both the emotional level to uncover the core issues causing the addiction or co-occurring disorder, and at the practical level to create coping skills and a clear life plan that gives the individual the best opportunities for long-term recovery and a sober, healthy life.
The Kemah Palms Mission: Who We Are?
Who are we to be offering such advice? We are a dedicated team of experienced substance abuse experts and clinicians. We are the designers of comprehensive addiction treatment options in South Houston that draw on the best of established recovery methods, from 12-Step to yoga to expressive arts. We are licensed providers of psychotherapy, residential care, and relapse prevention.
And we are qualified and experienced in tailoring integrated Houston substance abuse treatment programs, made to order for each patient who commits to ending alcohol/drug abuse and replacing harmful behaviors with healthy ones.
Our treatment program is based on a firm belief in the following principles:
Substance abuse is connected to other behavioral problems, and dealing with the underlying issues behind all your struggles gives you the best opportunity for success throughout treatment and recovery.
The decision to seek treatment, and to actively seek true recovery throughout treatment, is an essential choice that must be made daily.
Each day is a promise to your future, not a consequence of your past.
Joy is a value to be pursued relentlessly and unapologetically.
A well-ordered environment combined with daily personal disciplines–physical and spiritual–is essential to the security and faith that leads to recovery.
Effective treatment is a promise of a future together in recovery.
We are collectively capable of accomplishing whatever recovery goals we set our minds to.
We are all in this together. A trustworthy and caring community is a vital part of true recovery.
Over the next few weeks, you'll be meeting and hearing from our staff; learning about our pain-management system, other special programs, and the issues behind addiction; and getting helpful ideas for overcoming stress and unhealthy habits.
Kemah Palms Recovery® Philosophy
We understand that the path to freedom from substance abuse is unique for each individual, and involves changes in mental and emotional as well as physical habits. Whether you're active in a recovery program, just starting to consider treatment, a family member of someone with a substance-abuse problem, or even someone who hasn't tried that form of "escape" but is feeling tempted to consider it, the Kemah Palms mission is to provide weekly tips and inspiration to help you cope with substance abuse issues.
At Kemah Palms, we offer the following Addiction Treatment Modalities:
Integrative Therapies—Including acupuncture, neurofeedback, and, nutritional support
Mindfulness Practices—Including meditation and yoga
Dual Diagnosis Treatment for Co-Occurring Mental Health Issues
Trauma Resolution Therapies—May include EMDR and expressive and somatic therapies
Experiential Therapies—Including psychodrama, art therapy, writing therapy, and more
Family Therapy
Cognitive Behavioral Therapy
Dialectical Behavior Therapy
Psycho-educational skills training groups
Spiritual practices and principles—Including 12 Step recovery program options
Healing environment—Nature vs. nurture
Narrative medicine—Integrating brain function in finding new meaning in the story of life
Learn More About Kemah Palms
Meals at Kemah Palms Recovery®
At Kemah Palms Recovery®, we offer our patients healthy meal and snack options designed to incorporate nutrients that optimize healing and recovery. Our culinary team, registered dietitian, and clinical staff consult to plan a menu that not only results in the most pleasing meals, but also the most beneficial ones as well. Great cooking, using fresh seasonal ingredients, is at the heart of the culinary experience at Kemah Palms Recovery®.
Our culinary team selects the finest available ingredients to provide our patients with a memorable and healthy dining experience. Also, we willingly work with any clients who come to us with special nutritional needs, cultural or religious dietary concerns, or personal taste preferences.
At Kemah Palms Recovery®, clients have the opportunity to practice what they learn about value of good nutrition in recovery. Each meal demonstrates how the creative use of balanced nutrition can result in delicious and satisfying meals that support recovery by incorporating vitamins and amino acids that help to stabilize mood while reducing cravings for destructive substances or disordered behavior.
Interested in learning more about Kemah Palms Recovery® and our Houston substance abuse treatment programs? Call 855-568-0218. If you're interested in working at Kemah Palms, check out our careers page!
Is Addiction Controlling Your Life?
Conquer Your Obstacles at Kemah Palms Recovery®
Professionals are available 24/7 to help you or your loved one.
Contact us today to begin your recovery at our premier addiction treatment center.