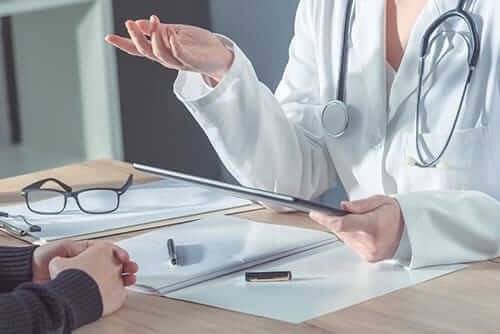 In recent times, many rehab facilities have moved away from treating every patient the same. Today's patient requires some consideration for their unique circumstances. That's why top rehab facilities such as Kemah Palms Recovery® try to offer a more comprehensive list of treatment options. Treatment seldom works on a predictable continuum. It requires treatment professionals to employ a common sense approach to prescribing treatment. A partial hospitalization program, or PHP, allows for a high level of flexibility in treatment.
Who Qualifies for a Partial Hospitalization Program?
For the most part, there are three categories of patients that fit well in a PHP. The first type involves patients who are progressing through the treatment process. They may start as residential patients but soon exhibit substantial progress. If their counselor trusts they are moving forward, it's possible the patient might get a less restrictive treatment plan. A partial hospitalization program or PHP would allow them to report to the facility for a few hours a day for treatment.
The second category of patient that fits the partial hospitalization program model is the patient with exceptional circumstances. Many patients encounter situations that make residential treatment too restrictive. They may be caring for an elderly parent or trying to manage a new business. If residential addiction treatment program would put additional stress on the patient, treatment might become counterproductive. In this situation, PHP could be the perfect compromise.
The third patient category would be the one with extenuating circumstances. They could qualify for outpatient treatment, but their diagnosis warrants more counseling and therapy than what outpatient programs offer. A good example of this would be the patient with co-occurring disorders–addiction and mental health disorder. A PHP would allow for plenty of time to deal with both issues without restriction on the facility.
The Benefits of Partial Hospitalization for Substance Abuse
A partial hospitalization program allows the patient to get the level of care they need with certain freedoms intact. They can build their treatment program around a schedule that allows them to carry forward in other parts of their life. As long as they work the program and make progress, they can eventually graduate to outpatient care. From there, they can complete treatment and participate in an aftercare program.
That's not to say they have complete freedom. Another great benefit of partial hospitalization programs is it trains the patient to be responsible. A counselor expects their patient to abide by the schedule they receive. Failure to do so comes with consequences. If patient's treatment becomes problematic and progress is too slow, it's possible their counselor may recommend a move to an inpatient drug rehab program. It's not intended to be punitive. It's just that recovery has to take precedence over convenience.
Finally, the cost of inpatient care is high. If a patient doesn't have adequate financing or insurance, they may have to settle for less treatment. It's entirely possible that a partial hospitalization program will give them the care they need at a price they can afford.
Partial Hospitalization Rehab at Kemah Palms Recovery®
Kemah Palms Recovery® center offers a wide range of addiction treatment options in South Houston. We provide various outpatient programs. Our primary treatment ideology is to treat each patient as an individual. We can achieve this by employing one or more addiction treatment modalities. Here's a partial list of the modalities we can use:
Cognitive behavioral therapy
Dialectical behavior therapy (DBT)
Group therapy
Family therapy
Neurofeedback therapy
Yoga therapy
Motivational enhancement therapy (MET)
No matter how severe your addiction may be, you always have a fighting chance to overcome it. It will take honesty and hard work, but it's something you can do. If you want to start the recovery process, call Kamah Palms Recovery at 713-568-1210. We stand ready to offer you a custom treatment plan that will address your specific needs. Working together, you can have every reasonable expectation of a full recovery from your addiction. It will give you the chance to live a good life away from drugs and alcohol.