Inhalant Addiction Treatment Program in Houston, TX

If you or a family member is struggling with addiction let the professionals at Kemah Palms help you heal. We combine the most comprehensive evidence-based treatment with personalized service to treat the mind, body, and spirit. This holistic approach addresses the underlying issues at the root of addiction, rather than stately medicating symptoms away.
At Kemah Recovery, we understand how difficult it can be to battle with substance abuse. We want you to know you don't have to wage that war on your own. Kemah Recovery has several programs to help you overcome your substance abuse. One of our programs is the inhalant addiction treatment program.
Inhalant Addiction Treatment Center
As a part of your treatment, you can choose to live at the facility and partake in the inpatient residential addiction program. This intensive program lasts anywhere from 30 days to a year and gives you access to 24-hour care, intensive counseling, and on-site recreational activities.
If you feel that you need a less restrictive type of treatment program, the intensive outpatient program provides all the necessary counseling and support systems four to six hours daily. This is also a good option if you find you need an alternative to the financial obligations of a live-in facility.
Our inhalant addiction treatment in Kemah, TX, is available to men, women, and young adults. We have a team of trained counselors and clinicians who can create a plan unique to your circumstances.
Types of Therapies Offered as Part of the Inhalant Addiction Treatment Program
At Kemah Palms Recovery, we treat inhalant addiction with a combination of holistic methods and practical therapies in order to heal the mind, body, and spirit. Through various treatment options, you will uncover the emotional core issues that drive your substance abuse. You will also learn coping skills to live without self-medicating and to deal with stress. In addition, Kemah Palms Recovery will help you develop a plan for lifelong recovery and sober living.
Once you've completed the medically supervised detoxification program, you will begin your recovery and therapy. Kemah Palms offers individual and group sessions in several types of therapy, including:
Experiential (psychodrama, art and writing therapy)
Mindfulness (meditation and yoga)
Integrative (acupuncture and neurofeedback)
Cognitive behavioral therapy
Dialectical behavioral therapy
Inhalant Addiction Treatment Program Aftercare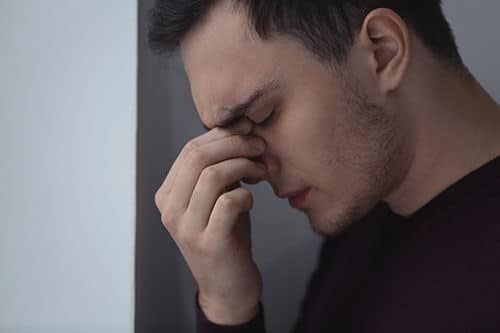 Once you've completed the rehabilitation portion of your treatment at Kemah Palms Recovery, we want to help you continue on your journey to a successful and substance-free life. We design the aftercare program goals to help you maintain your sobriety as you reconnect with family and friends. We also strive to help you stay connected with others in recovery.
As part of the aftercare program, you will have access to Kemah Palms case management services, attend weekly support group meetings, and learn about other support programs in your community. The aftercare program is free for one year and is available to those who have completed a rehabilitation program at Kemah Palms or another facility.
Monitoring After the Inhalant Addiction Treatment Program at Kemah Palms Recovery
The post-treatment monitoring program is another way our inhalant addiction treatment in Kemah, TX, helps you maintain your sobriety. The program offers a one- to five-year contract to provide support to you and your family, offering additional accountability and structure if needed. We write the contract with input from your treatment professionals and family members. The contract can include:
Random drug testing
Attendance at 12-step meetings
Assignment of an alcoholics anonymous sponsor
Permission from you to communicate with your aftercare providers
Permission from you to communicate with other counselors involved in your treatment
You may not easily recognize the symptoms of an inhalant addiction. If you need help or know someone who may show signs of this disease, reach out to Kemah Palms Recovery in Kemah, TX, at [Direct].
We Accept Most Major Health Insurance Providers
Health Insurance May Cover the Cost of Treatment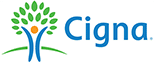 Frequently Asked Questions
It varies from policy to policy. Each policy is subject to its specific deductible, co-insurance, and out-of-pocket maximums. We invite you to reach out to our admissions team to verify your specific benefits and go over any expected out-of-pocket costs you might have.
Safe, Comfortable Treatment at
Located in Kemah Texas, just South of Houston, Kemah Palms Recovery offers transformative addiction treatment options with spacious accommodations and beneficial amenities. Our tranquil facility ensures clients can begin recovering in a safe and welcoming environment conducive to life-long healing.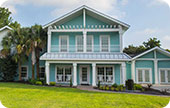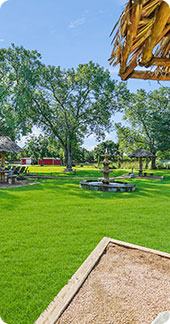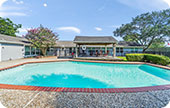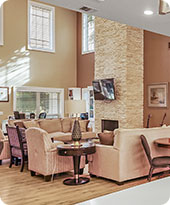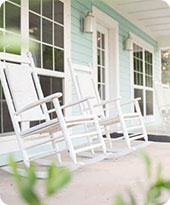 Is Addiction Controlling Your Life?
Conquer Your Obstacles at Kemah Palms Recovery
Professionals are available 24/7 to help you or your loved one.
Contact us today to begin your recovery at our premier addiction treatment center.