Accepting Yourself is the First Step of Addiction Treatment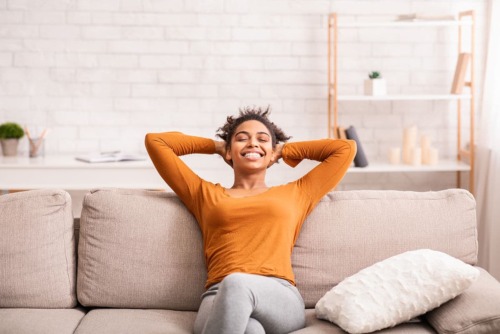 Most substance abuse begins with a desire to escape pain. That pain can be physical; situational (due to an undesirable living situation, an unpleasant life transition, or excessive everyday stress); mental, or emotional. With emotional pain, the most common underlying issues are loss; rejection and loneliness; guilt; a sense of failure; and low self-esteem, which co-occurs with most of the above. All of these factors can make it difficult to accept yourself for who you are.
If your own self-esteem is low, today is the best day to start meeting that particular challenge. Here are a few habits you can cultivate that will make it easier to accept yourself and recognize your self-worth:
Accept Yourself: You're Good Enough
"Good enough" definitely does not mean "perfect" (expecting that of yourself will brutalize anybody's self-esteem); it means that you recognize your inherent value. Acceptance means you realize that you not only have room for improvement but are capable of improving. It means having faith that there are plenty of people who will see you as someone worth listening to and spending time with.
Try this: Every morning, start the day by looking in the mirror and saying out loud, "You're a terrific guy/gal, you know that!"
Accept Yourself and Your Limits
You can control when you leave home for that interview, but not the other drivers. You can't control other people's temper, but you can control your response. A major trigger of low self-esteem and mood disorders is fuming because things keep going "wrong." It's not your responsibility to decide what's "right" for the world or the way it treats you–just decide what's the right thing for you to do.
Don't Fall For Ads
You may be following the way of the majority because, even though you find it boring, you aren't really sure where else you'd fit. In that case, sit down and make a list of your favorite leisure activities and past experiences, to pinpoint what you're passionate about. Consider your natural personality and communications style as well. That exercise may be all you need to form a solid vision of your dream life and what you can start doing now to achieve it; or, if you need help pinpointing the next steps, a life coach or career counselor can be a worthwhile investment.
Count Your Blessings
If "just my luck" is an everyday phrase for you, now's the time to ditch it, before you convince yourself that you deserve only the worst. Everyone has more good things than bad in their lives. Every organ and body function that works normally, every day you have enough to eat and a home to go to, every blue sky and every flower growing through the cracks, the mere privilege of being alive–all are blessings. Savor them to their fullest.
Accept Yourself and Keep On Learning
The world of learning becomes all the better after your formal education is done. Every new thing you learn is evidence that you are a capable and worthwhile person.
Accept yourself for who you are. Love yourself for who you are. Be the very best you  you can be. There never has been, and never will be, another you!
About Kemah Palms Recovery®
Located a short drive from Houston, Texas, our Galveston recovery center is dedicated to helping you get sober while also learning how to accept yourself. To learn more about Kemah Palms and our Houston substance abuse treatment programs, contact Kemah Palms online or call us today