Addiction Recovery Program in Houston

If you or a family member is struggling with addiction let the professionals at Kemah Palms help you heal. We combine the most comprehensive evidence-based treatment with personalized service to treat the mind, body, and spirit. This holistic approach addresses the underlying issues at the root of addiction, rather than stately medicating symptoms away.
Addiction is a disease. Like many other chronic illnesses. It responds well to treatments. The term addiction recovery refers to a collection of such therapeutic interventions. But what does this look like in practice?
Don't Ignore the Need for Addiction Recovery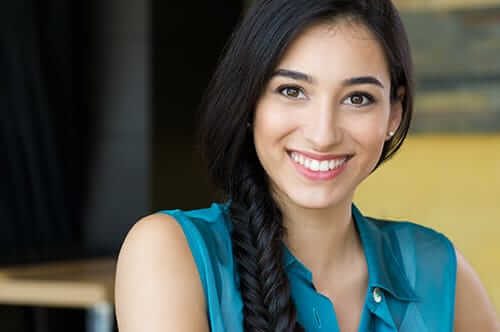 Kicking the can down the road is tempting. Talk about tomorrow, next week, or once you patch things up with your family are typical promises. However, tomorrow never comes. Addiction recovery is something that you must pursue as soon as you think about it.
It takes you out of your environment and helps you change your outlook on life. You learn to recognize triggers and deal with them in healthy ways. Healing takes place on physical, emotional, and spiritual levels. Achieving this level of care is possible by immersing yourself in a therapeutic environment.
What Are the Steps of Addiction Recovery?
You meet with an addiction specialist to discuss your treatment options. This expert wants to learn more about you, the drugs you're taking, and your overall health. During the intake interview, she or he answers your questions, too. Next, you head to your room.

Medical detox is the first step of recovery. It helps your body shed the toxins of the drug. In the process, you break the physiological part of the addiction. This course of action takes about seven to ten days, depending on your overall health and drug abuse history.
Once you finish with detoxification, it's time to focus on breaking the psychological part of the addiction. You do so by focusing on getting to the reasons for using. Examples of evidence-based treatments offered at Kemah Palms include:
Cognitive behavioral therapy that encourages you to look for dysfunctional patterns in your thinking and actions
Dialectical behavior therapy, which presents you with tools for self-regulating emotional responses to volatile situations
Eye movement desensitization and reprocessing as a promising method for overcoming traumatic experiences
Group psychotherapy sessions that include anything from anger management to peer learning opportunities
Massage therapy and associated holistic treatments for a whole-body wellness experience
When you finish this part of addiction recovery, it's time for the transition to aftercare. In this setting, you apply the lessons you learned during therapy and relapse prevention education. With the help of therapists, you gradually transition back to home or independent living. There, you take advantage of the ability to counteract stress with healthy responses.
Is Pain Causing Your Addiction?
For a broad range of people struggling with chemical dependency, pain is a cause for using drugs. Healthcare providers unwittingly trap patients in addiction by prescribing high-risk medications. Overcoming the pain signals that the body sends naturally can be possible. Experts do so with a combination of modalities that target anxiety, trauma, and co-occurring depression. At Kemah Palms, we have a chronic pain recovery program to deal with pain and addiction.
In these programs, dual diagnosis treatment for co-occurring mental health conditions is part of addiction recovery. Program participants learn about pain relief techniques that enable them to overcome the signals their bodies send. Therapists understand that each person's pain response differs. As a result, a customization of a treatment plan is a necessity.
Inpatient Addiction Recovery Allows for Therapeutic Immersion
At Kemah Palms Recovery, you have the opportunity to undergo treatment in a residential or outpatient setting. Both modalities have merit. However, the majority of program participants will do better in a residential treatment environment. There, you live at the facility and have access and accountability to specialists around the clock.
This level of care can be instrumental in recovery when you're living in a home where drug abuse is ongoing. Moreover, if you're in a co-dependent relationship, getting away is a prerequisite for healing. Find out how you can break the cycle of addiction in your life today. Call Kemah Palms at 855-568-0218 now for immediate access to an addiction specialist.
We Accept Most Major Health Insurance Providers
Health Insurance May Cover the Cost of Treatment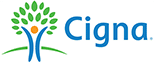 Frequently Asked Questions
It varies from policy to policy. Each policy is subject to its specific deductible, co-insurance, and out-of-pocket maximums. We invite you to reach out to our admissions team to verify your specific benefits and go over any expected out-of-pocket costs you might have.
Safe, Comfortable Treatment at
Located in Kemah Texas, just South of Houston, Kemah Palms Recovery offers transformative addiction treatment options with spacious accommodations and beneficial amenities. Our tranquil facility ensures clients can begin recovering in a safe and welcoming environment conducive to life-long healing.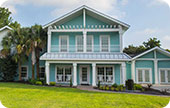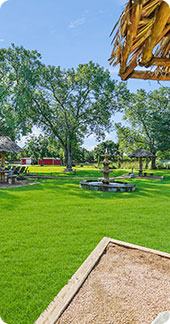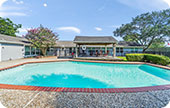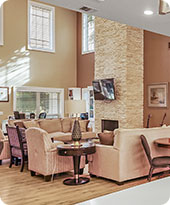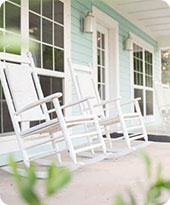 Is Addiction Controlling Your Life?
Conquer Your Obstacles at Kemah Palms Recovery
Professionals are available 24/7 to help you or your loved one.
Contact us today to begin your recovery at our premier addiction treatment center.