The United States is experiencing a opioid crisis. People just like you are dying from accidental opiate overdoses. It's difficult to get past the medical section of a website or newspaper without seeing an article about opiate addiction. Today, heroin, Fentanyl and prescription painkiller addictions are ravaging Americans from coast to coast. Even Presidents are declaring a state of emergency due to epidemic levels of opiate addiction and overdose deaths. The end result is it's hard to find an opioid addiction treatment center that isn't operating above capacity.
Many use painkillers that their doctors prescribe, experience addiction, and don't know how to stop. Fortunately, a high-quality opiate addiction treatment center can make a life-saving difference.
The Best Houston Opiate Addiction Treatment Program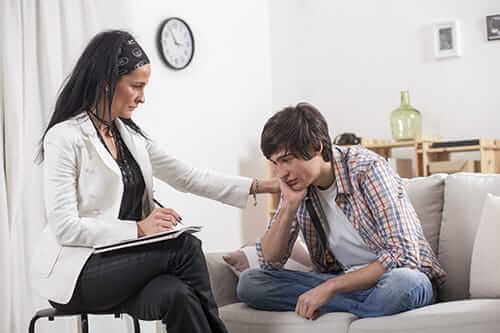 Opiates, which include prescription painkillers as well as the illegal heroin, cause a high. These drugs change the way that the brain responds to the body's pain signals. In the process, opiates trigger the brain's pleasure center. You exchange the pain for feelings of wellbeing.
There's little surprise that these drugs easily lure people into addiction. You may find yourself taking the painkillers even though your pain is gone. But you keep visiting the doctor's office and asking for refills. You may steal the drugs from friends or family members.
Some people transition from painkillers that contain oxycodone or hydrocodone to heroin. Typically, this happens because of costs. It's cheaper to buy heroin than painkillers. But no matter how you got here, if you struggle with chemical dependence, you need opiate addiction treatment.
Why You Need a Professional Opioid Addiction Treatment Facility
We cannot stress enough that the only reliable opioid addiction treatment option available comes through a top opioid addiction treatment center. Nothing else from the medical world or Internet has shown to be as effective. These other treatment options simply fail to address all aspects of a person's addiction.
Unlike other addictions, people rarely refer to opioid addiction as moderate. Opioids grab the body so quickly that the addiction can take hold in a matter of weeks. With this in mind, it makes sense why most opioid addiction treatment plans start with an opiate detox program. A rehab's clinical staff will typically prescribe a detox program to help patients get rid of cravings and get past withdrawal symptoms. Opioid withdrawal symptoms are dangerous. You need detox for symptoms like:
Body muscle cramping
Psych issues such as depression and suicidal thoughts
Blood pressure and heart rate issues
Breathing problems
Convulsions and body tremors
Nightmares and hallucinations
Stomach problems
After a successful drug detox treatment program, patients are usually able to focus better on addiction counseling. During individual and group counseling sessions, patients get a chance to explore the nature of their addictions. As part of this journey, they will hopefully learn about the root causes of their desire to take drugs to avoid life's problems. Once the patient and counselor have found these causes, it's easier to develop proper coping skills. These coping skills will eventually become the patient's primary defense against relapse.
Opiate Addiction Recovery and Treatment
Opioid addiction treatment doesn't happen in a vacuum. It requires the dedication of caring staff in a reputable opioid addiction treatment center. Years ago, a typical opioid addiction treatment center would use a "cookie-cutter" approach to treatment. In other words, all patients were put through a similar treatment program.
In recent years, treatment centers like Kemah Palms Recovery® have found that custom treatment plans are more effective. By using a broader range of treatment options, today's cutting-edge treatment facilities can address a patient's specific needs.
The most modern treatment options coming from the addiction treatment community today are of the holistic variety. Indeed, today's current clinicians are focusing on treating the whole individual, not just the addiction. They are doing this by teaching patients about the importance of physical and mental health. Exercise and nutrition programs address the need for better physical health. Meanwhile, a holistic approach to programs like art therapy, music therapy, and massage therapy address the need for outside interests and ways to relax. Addiction counselors seek to release better-rounded recovering individuals out into the real world.
Detox is the First Step at Our Opiate Addiction Treatment Center
Opiate withdrawal symptoms hurt. Pain that the drugs suppressed now get through. The central nervous system, which didn't send stimuli to the brain in a long time, suddenly starts doing so. For this reason, many users fear to quit the drugs that keep these symptoms at bay.
However, the drugs are slowly killing you. They lead to physical side effects that you don't like. There's hope. Opiate addiction treatment shouldn't have to hurt.
In a good-quality treatment setting with or without pharmacological support, you can overcome addiction without pain. There may be some discomfort. But it will not take you to the depths of depression, anxiety, gastrointestinal upset, and insurmountable cravings. Program participants typically overcome a physiological dependency in about seven to ten days.
Rehab is the Second Part of Opiate Addiction Treatment
There are various addiction treatment options in South Houston available. Many people favor a residential setting. Doing so allows you to live at the facility as you undergo treatment. Some, however, prefer a partial hospitalization program.
In this setting, you spend your day at the rehab center but return home at night. The partial hospitalization program can be a good option for opiate addiction treatment when you have a supportive home environment. Typically, these program participants used opiates for pain management and fell victim to addiction. They didn't recognize the danger until it was too late.
Treatment Methods for Opioid Addiction
Whether you opt for a residential addiction treatment program or a PHP, you undergo therapies that help change your response to cravings. For starters, there's the question about chronic pain. If pain persuaded you to give opioid painkillers a try, you would need to address the pain for important, long-term recovery. Doing so is possible with a targeted chronic pain recovery program.
Multi-disciplinary approaches deal with pain management on physical, mental, and spiritual planes. Examples of addiction therapy services include:
One-on-one talk therapy that provides the vehicle for CBT or DBT
Group therapy sessions for peer relationship building and relapse prevention training
Experiential therapies such as writing and music as means for finding new ways of expressing feelings
Neurofeedback therapy, which assists with self-regulation of functions can be part of the residential and partial hospitalization program
Nutritional counseling that provides additional assistance with your goal of healthy living after rehab
If your addiction has led to problems with your health, participation in fitness classes makes a difference. You can do so as a participant in the residential or partial hospitalization program. Some participants like inpatient substance abuse treatment programs better only because it provides the peer support they may not have at home.
Getting the Help You Need With Our Opiate Addiction Treatment Program
When you realize you have an addiction, you don't have to despair. Kemah Palms Recovery® routinely works with people just like you who need help. There's no need for you to continue battling your opioid addiction. There's so much good life out there for you to live. If you are looking for a top opioid addiction treatment center, Kemah Palms Recovery® is a great place to start. With a single phone call to 713-568-1210, you can begin your journey down the road of recovery. You'll like how good the world looks through clear eyes.