Dual Diagnosis Treatment Center in Houston Texas

If you or a family member is struggling with addiction let the professionals at Kemah Palms help you heal. We combine the most comprehensive evidence-based treatment with personalized service to treat the mind, body, and spirit. This holistic approach addresses the underlying issues at the root of addiction, rather than stately medicating symptoms away.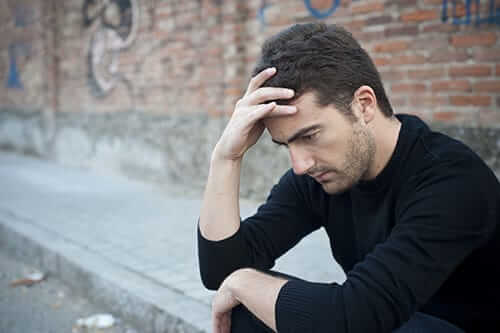 While searching for answers about why someone ended up with an addiction, we need to consider a possibility. It is possible for someone to become addicted by accident. It indeed happens with painkillers doctors prescribe for chronic pain. Unfortunately, that only explains a small portion of the addictions we see today. For the rest, there's always an underlying issue. When emotional or psychological problems pop up, a dual diagnosis treatment program in Texas becomes the likely solution.
What Is a Dual Diagnosis Treatment Program?
Around the turn of the century, doctors and addiction treatment professionals noted it was difficult to separate addiction issues from psychological issues. If they somehow intermingled, the proper course of treatment was difficult to figure out. There certainly was no efficiency in treating both problems separately or at different times. The clear solution was to develop treatment methodologies that could address both or multiple issues simultaneously. This is how dual diagnosis treatment came to be.
To administer such treatment, addiction clinicians need to gain additional training. They need to understand better the psychological issues and how they might affect the need to abuse substances. Today, many rehab facilities like Kemah Palms employ specialists, who are proficient in treating dual diagnosis issues.
Before any such treatment can begin, the clinician needs to determine the direction of causation. Are psychological issues prompting or contributing to the addiction or is the addiction causing mental health disorders? Once they can determine the direction of causation, they can put together an effective dual diagnosis treatment.
What are the Benefits of a Dual Diagnosis Treatment Program?
The goal of treatment is to help the patient find the road to recovery. To create success, someone needs to address all existing issues. Anything the clinician or counselor leaves uncovered only stands to interfere with the recovery process. If an anxiety disorder or gambling compulsion cause a person to seek refuge from drugs, the clinician needs to address both the addiction and the underlying problem. Here's a couple of examples to consider.
Example #1: An alcoholic enters rehab for treatment. He or she gets the treatment needed for the addiction, but the clinician fails to diagnose an anxiety disorder. If a patient becomes sober, but still suffers from anxiety attacks, how long until they start using again?
Example #2: Let's assume a perfectly well-adjusted individual acquires a painkiller addiction because of chronic pain related to an accident. They go to a painkiller addiction treatment center in Houston, only to discover they now suffer from paranoia. Again, the clinician has to consider the addiction, but also take into account the new psychological disorder. Failure to treat both conditions at the same time will inevitably lead to a relapse. Our chronic pain recovery program also addresses both these issues.
Dual diagnosis treatment is necessary when a patient suffers from addiction and one or more mental health issues. A patient's time in rehab will be spent dealing with addiction as well as any other matters that could cause a relapse. There are other benefits, but the prevention of relapse due to co-existing issues stands above the others.
A Top Rated Dual Diagnosis Rehab Facility in Houston
At our facility in Kemah, Texas, we offer a wide range of addiction treatment options in Houston. If we determine that a Houston medical detox program is necessary upon admission, patients can participate in our in-house detox process. When they are ready for counseling, our therapists and clinicians will put together a customized treatment plan. They will have the ability to select one or more therapies or treatments from a list that includes:
Dialectical behavior therapy (DBT)
Cognitive behavioral therapy (CBT)
Group therapy
Individual therapy
Family therapy
If you believe you are in need of a comprehensive dual diagnosis treatment program in Texas, that help is available. To get it, you need to come to grips with the fact that you have an addiction. Then you will be ready for the help you need. We encourage you to place your first call to Kemah Palms Recovery at 855-568-0218. With our support, you can expect an excellent opportunity to reach lasting recovery. If other issues are evident, we will work with you to address those issues as well.
We Accept Most Major Health Insurance Providers
Health Insurance May Cover the Cost of Treatment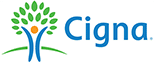 Frequently Asked Questions
It varies from policy to policy. Each policy is subject to its specific deductible, co-insurance, and out-of-pocket maximums. We invite you to reach out to our admissions team to verify your specific benefits and go over any expected out-of-pocket costs you might have.
Safe, Comfortable Treatment at
Located in Kemah Texas, just South of Houston, Kemah Palms Recovery offers transformative addiction treatment options with spacious accommodations and beneficial amenities. Our tranquil facility ensures clients can begin recovering in a safe and welcoming environment conducive to life-long healing.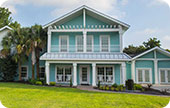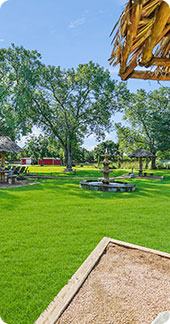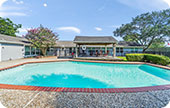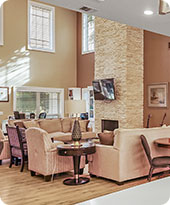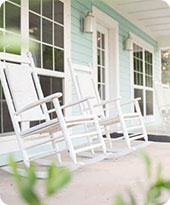 Is Addiction Controlling Your Life?
Conquer Your Obstacles at Kemah Palms Recovery
Professionals are available 24/7 to help you or your loved one.
Contact us today to begin your recovery at our premier addiction treatment center.