Drug Rehab Center South Houston
When you have a serious physical condition, you go to the hospital. If you are experiencing a mental health disorder, you might spend some time at individual counseling or find support groups to help you. If you are suffering from the disease of addiction, doesn't it make sense to seek out a drug abuse treatment program to help you start the path to recovery? No one, including you, should attach a stigma to seeking help for drug addiction at a rehab center. In fact, people should respect you for finding the strength to reach out for help and support to battle your substance use disorder.
Why Choose Our South Houston Drug Addiction Rehab Center for Your Recovery
Upon entering our Houston, Texas drug rehab centers, you will be taking a significant step towards long term recovery from your substance dependency. As one of the most recognized drug and alcohol treatment centers in Texas, we have professional counselors and licensed clinicians utilizing the most effective therapeutic approaches for substance abuse treatment. We are here to help patients recover from their disease using evidence based models that get down to the underlying issues that drive most addicts to use.
An Evidence Based and Holistic Drug Addiction Clinic
Unlike the drug rehab programs of yesterday, our modern-day rehab center focuses on treating the individual and their mental health with various treatment programs. We do this with the understanding that each patient's addiction is unique and requires a unique treatment plan. If a residential treatment program is needed, that's what the staff will recommend. If outpatient rehab better suits the patient's needs, that will be recommended. Our goal is to get the patient the help they need in the least restrictive manner possible.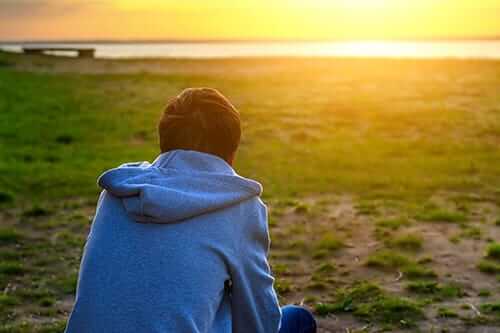 Inpatient Rehab or Outpatient Rehab?
While both inpatient and outpatient rehab are focused on the recovery of the patient, they are prescribed based on the severity of the addiction.
Outpatient drug rehab is better suited for those with a moderate addiction and a good support system beyond our facility. These programs generally last 3-6 months and will be paired with an aftercare plan.
Inpatient rehab is for those with a more severe drug dependency and/or co-existing mental health issues. These programs will start with a detox before moving into a residential setting. Our inpatient drug rehab center in South Houston is focused on giving our patients a safe and controlled environment to begin healing.
What to Expect at Our South Houston Drug Recovery Center
Here's an example of what to expect of the typical addiction treatment process at Kemah Palms Recovery®.
Upon entering our Houston, TX drug rehab center, a staff member will interview you. They will ask questions about your current mental state and the history of your addiction. They'll also inquire whether you've been to a rehab center before, and whether there is a history of drug use in your family. This interview will determine if our outpatient or inpatient drug treatment programs are better prescribed for you. You will also discuss the possibility of using medical insurance to cover some or all of the costs associated with rehab.
If needed, our professionals will prescribe a detox to begin your recovery. A medical detox is an integral part of the inpatient rehab process because it allows you to get safely through drug withdrawal. By removing your cravings, you should find it easier to focus on the therapy portion of recovery.
Once they have cleared you to begin inpatient drug rehab, you will work closely with a group of counselors. Their goal will be to help you understand the core reasons for your dependency. With this knowledge, it will be infinitely easier for you to start developing practical coping skills which are important for relapse prevention. If you can cope with stress and avoid your triggers, you'll have a great chance of staying clean. Even if you slip, you'll have the skills to get back on track.
A Top Rated Substance Abuse Rehab Center in South Houston
At Kemah Palms Recovery®, we take great pride in our reputation as one of the best Houston drug rehab centers. We treat all patients as unique individuals who are not just here for rehab, but to learn relapse prevention skills to use for the rest of their life. As an example, in group therapy you will learn interpersonal skills and how to open up the right way.
Our Houston drug treatment facility includes 80-100 beds for residential patients. As a part of our addiction recovery process, we offer numerous recovery programs to help our patients find the support that works best for them.
Treatment Programs Available at Our Drug Rehab Facility
Individual therapy with dedicated therapists
Group counseling and psychotherapy
Family therapy
Dialectical behavior therapy
Cognitive behavioral therapy (CBT)
Eye Movement Desensitization and Reprocessing (EMDR)
Chronic pain recovery program
Relapse prevention therapy
Acupuncture, yoga, writing and more
Call the Best Drug Rehabilitation Center in South Houston Today!
If you are sick and tired of being sick and tired, you don't have to continue being a slave to drugs and alcohol. You do have alternatives. If you can summon the strength to reach out for help, Kemah Palms will be there to give that help.
The first step is to pick up the phone and call our facility at 855-568-0218. We want you to know you can recover from your addiction and insurance may even pay for our Houston drug rehab center. With hard work and a little bit of help, you can move forward and reclaim your life.
Is Addiction Controlling Your Life?
Conquer Your Obstacles at Kemah Palms Recovery®
Professionals are available 24/7 to help you or your loved one.
Contact us today to begin your recovery at our premier addiction treatment center.