Experts often refer to chemical dependency as a family disease because it affects the entire system in subtle and dramatic ways. Promises are broken, dreams are abandoned, and hopes are crushed under the onslaught of obsessive and compulsive substance use. The Kemah Palms Recovery® Family Addiction Treatment Program Weekend can help the entire household begin healing.
People who struggle with addiction members learn to distrust, edit feelings, and avoid conflicts. People living in the same home can lose the ability to communicate and end up harboring ill will, confusion, and hurt feelings.
The Kemah Palms Family Addiction Treatment Program Weekend
Whether your family is going through a loved one's treatment for the first time, or if your loved one has tried to get clean multiple times, the Kemah Palms Family Weekend is designed to do the following:
Assist the family system in understanding the nature of substance use disorder
Promote direct communication among family members
Provide a way for family members to express repressed thoughts and feelings
Identify the "rules and roles" that help families survive the effects of addiction
Introduce 12 Step recovery program options of Al Anon, and Codependents Anonymous
Develop a plan of recovery that includes an individual and family plan
Teach the do's and don'ts when living with addiction
Addiction Recovery for the Entire Family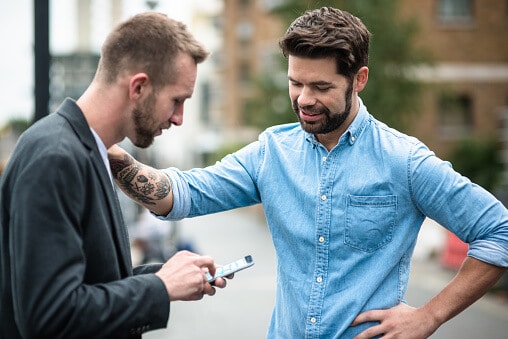 Using a blend of experiential and educational approaches, the Kemah Palms Family Weekend is a three-day intensive family addiction treatment program offered monthly and led by our masters-level, licensed clinician, Noel Love. The session is ideal for immediate family members, significant partners, and others who are closely associated with the chemically dependent person. Throughout the three days, participants will experience a series of educational lectures, multi-family groups, individual family therapy and the development of a family recovery plan. You also will be exposed to Al Anon and given an eyewitness glance into what your loved one's recovery looks like in Alcoholics Anonymous, Narcotics Anonymous or Cocaine Anonymous. When the entire family recovers, everyone benefits and the likelihood of your loved one achieving long-term sobriety increases.
At Kemah Palms Recovery® Center, our addiction therapy services take a systemic approach to treating substance use disorder; we believe that best practices include treating the entire system, not just the alcoholic or drug addict. We believe that recovery is a family affair and that your family deserves to participate in a powerful, dynamic session that promises to make positive change possible.
To learn more about Kemah Palms Recovery® in Texas and our family addiction treatment program, check out our list of FAQs below. For additional questions about our addiction treatment options in South Houston, call 713-568-1210.
About Our Family Addiction Treatment Program
When is Family Weekend?
Once a month Kemah Palms holds a three-day intensive family addiction treatment program starting Friday at 5:00pm and ending Sunday at 3:00pm.
Who is Eligible to Attend?
We encourage anyone who has a significant relationship with the chemically dependent person to attend the weekend. The only prohibition is that we do not want anyone present who intends to disrupt or not support the recovery.
What if My Loved One Doesn't Want Us to Participate?
The family weekend is for the family and we believe that even if the alcoholic or drug addict chooses not to get sober, participating in the weekend program helps the family anyway.
Do We Have to Attend the Entire Thing?
Yes, because of the nature of the information and how it is presented, it is essential that participants be at all sessions. We would rather you reschedule for another weekend than attend a partial session.
What About Children?
This is a case by case decision. Most children already know that a problem exists in the home and need a chance to attend treatment. However, due to the long hours and emotional intensity of the workshop, it is recommended that children be at least 8 if they are to participate. Due to room limitations, we limit each client's family to 4 or 5 participants.
How Does Family Weekend Get Scheduled?
Upon admission, your loved one is assigned a primary counselor who will inform you of upcoming weekend dates and ensure you get registered.
What if We Cannot All Attend Due to Personal Reasons?
You are encouraged to have participants attend separate weekends if that is needed.
What About Meals and Lodging?
Members are responsible for lodging and Kemah Palms Recovery® Center has secured special pricing at a local hotel. On Friday, Kemah Palms Recovery® Center will provide the meals for all, along with lunch on Saturday and Sunday. Breakfast and dinner on Saturday and Sunday are the responsibility of the family.
What is the Policy for Taking a Pass?
Because of the time demands of the three-day session, clients are not allowed passes on the weekend that they attend.
What is the Policy on Family Members Drinking or Drugging While Participating?
For several reasons, we ask that while participating in the weekend experience, all participants agree to remain free of mood altering substances. If medication is required, we ask that it not be brought onto our property and that it be medication prescribed to you. By not drinking or drugging you are giving a strong message of support to your loved one. In addition, the weekend tends to be emotional and the value of this is watered down when substances are used.