Music Therapy for Addiction in Houston, TX

If you or a family member is struggling with addiction let the professionals at Kemah Palms help you heal. We combine the most comprehensive evidence-based treatment with personalized service to treat the mind, body, and spirit. This holistic approach addresses the underlying issues at the root of addiction, rather than stately medicating symptoms away.
Music therapy has become a favorite alternative treatment method that uses the healing power of instruments and voice to soothe the pain of alcohol and drug withdrawal. Since the 1970s, music therapists have drawn the creative arts into substance abuse recovery to help addicts express themselves. Music can sing to the soul to lift the dark, distressing cloud of addiction. At Kemah Palms Recovery, music therapy is an instrumental part of treatment to balance your mood and mental health for long-term sobriety.
Addiction does not have to control your life. Kemah Palms is here to help you create a better life for yourself. Start on your journey and learn more about music therapy by calling [Direct] today.
Music Therapy for Addiction Recovery
In addition to performing music, your therapy sessions may include songwriting workshops to put your thoughts to chords. Lyric analysis exercises can keep you from feeling alone in your emotions. Engaging in music games like "Name That Tune" and "Song Charades" can induce playful laughs. Some therapists will even blend inspiring playlists with drawing or painting to let your imagination run wild. Music is one of the most flexible addiction treatments that can get you singing and dancing with a renewed zest for living.
Goals of Music Therapy in Addiction Treatment
Music therapy won't likely cure addiction alone, but Kemah Palms Recovery believes this supportive treatment add-on plays a pivotal role. Its main goal is to help patients identify and accept the emotions they have been escaping through drugs. Opening your mind to music can correct the distorted thinking brought on by the disease of addiction. Discovering your artistic talent could also give you a fresh purpose and better appreciation of your worth. Meaningful engagement in therapeutic music brings endless benefits, such as:
Empowered confidence and self-control
Improved immune system functioning
Greater concentration and optimism
Lower anxiety and blood pressure
Higher oxytocin levels for pain relief
Better communication skills with others
Reduced shame and guilt about drug use
Ways Music Aids Substance Abuse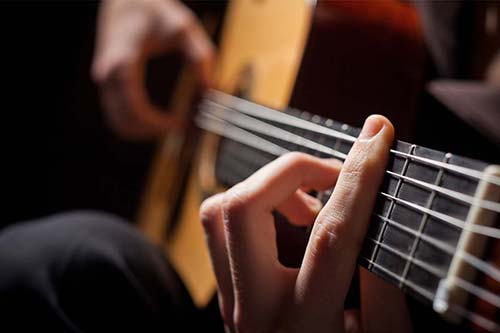 According to Psychology Today, music activates the brain's pleasure center just like your drug or alcohol abuse did. Introducing music as a therapy supplement can replace drugs with a fun leisure activity that purges negative emotions. Playing music is a valuable coping mechanism for handling life's stress and lowering relapse risk. However, meeting with certified therapists is vital to avoid choosing music that could trigger bad memories or despair.
Connecting with peers in recovery in musical groups can also curb the loneliness or boredom that urges you to reuse. Writing songs is a self-reflection process to become more aware of the roots of your addiction problem. Music meditation classes help quiet the mind, look inside yourself, and find the inner strength to carry on. Tuning into your feelings via lyrics can spark mental and spiritual growth.
Using Music Therapy at Kemah Palms Recovery
If your drinking or drug use has spiraled out of control, there is help to reclaim your life at our high-quality rehab. Making memorable melodies with a music therapist is just one of the addiction therapy services at Kemah Palms. Our Kemah, Texas treatment center will customize a holistic, individualized plan to defeat dependency and guide you to healthier habits. Some of our other treatment modalities include:
Group therapy
Chronic pain recovery program
Yoga therapy
Relapse prevention therapy
Cognitive-behavioral therapy
Nutritional evaluation
Acupuncture therapy
Kemah Palms has a smooth, five-step admission process for residential rehab services to break the cycle of substance abuse. Our friendly, qualified team is ready to restore harmony to your life with music therapy and more. Contact our representatives anytime 24/7 at [Direct] to begin your journey to freedom from addiction.
We Accept Most Major Health Insurance Providers
Health Insurance May Cover the Cost of Treatment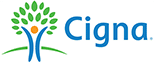 Frequently Asked Questions
It varies from policy to policy. Each policy is subject to its specific deductible, co-insurance, and out-of-pocket maximums. We invite you to reach out to our admissions team to verify your specific benefits and go over any expected out-of-pocket costs you might have.
Safe, Comfortable Treatment at
Located in Kemah Texas, just South of Houston, Kemah Palms Recovery offers transformative addiction treatment options with spacious accommodations and beneficial amenities. Our tranquil facility ensures clients can begin recovering in a safe and welcoming environment conducive to life-long healing.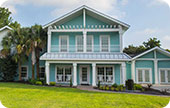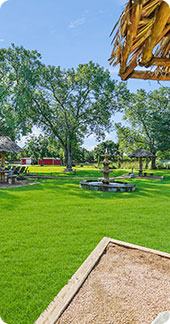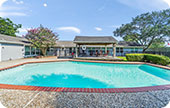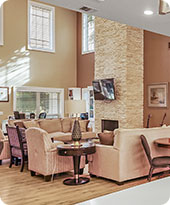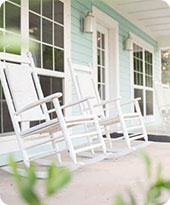 Is Addiction Controlling Your Life?
Conquer Your Obstacles at Kemah Palms Recovery
Professionals are available 24/7 to help you or your loved one.
Contact us today to begin your recovery at our premier addiction treatment center.