Stimulant Rehab Center in South Houston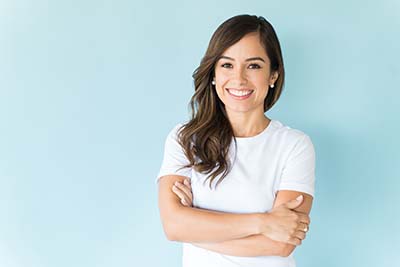 Taking your first steps on the road to addiction recovery can be a difficult process. At Kemah Palms Recovery®, we make your long-term recovery our priority. We provide stimulant addiction treatment in Kemah, TX, that you can rely on. When you seek help for addiction to a stimulant such as Adderall, Ritalin, or Vyvanse, we create an individual treatment plan. Our team considers your specific needs to provide a holistic treatment plan that will lead to recovery.
Houston Stimulant Addiction Treatment Program
Stimulant addiction can take control of your life, causing you to lose focus of the aspects in life that are truly important to you. Our programs at Kemah Palms Recovery® take this into account, providing ways to help you regain control of your life, maintain your sobriety, and strengthen your overall well-being. We offer individual counseling sessions along with a series of other courses within our substance abuse treatment programs. You will experience one-on-one counseling sessions in conjunction with a number of group therapy exercises with a community of fellow addicts experiencing similar struggles with Adderall.
Although you may be able to achieve recovery on your own, the secret to long-term success is in establishing a supportive community to keep you accountable along the way. A reliable intervention program is another fundamental asset in the initial substance withdrawal process. Your body begins to become dependent on substances after extensive misuse, leading to some uncomfortable withdrawal symptoms including:
Fevers and chills
Headaches
Diarrhea, nausea, vomiting
Tremors, shaking
Intense substance cravings
Severe anxiety, depression
Chronic Pain Recovery
Adderall addiction can stem from a number of different issues, including past injuries that have generated chronic pain. Chronic pain can also lead to opiate dependency. The chronic pain recovery program at Kemah Palms Recovery® works to combat the depression and anxiety that usually accompanies chronic pain.
12-Step Stimulant Addiction Treatment in Kemah, TX
The 12-step program is often an integral part of recovery. The 12 steps are a set of methods and principles that provide structure to your recovery. You can succeed using these steps in practically every type of treatment process. You will be pleasantly surprised by what the 12-step program of recovery can teach you about coping with your struggles and sustaining your sobriety.
Available Services for Stimulant Addiction Treatment in South Houston
We pride ourselves on offering a holistic approach to Adderall addiction treatment at Kemah Palms Recovery®. It can be difficult to maintain a successful recovery without support from a trustworthy source like Kemah Palms Recovery®. Once you enroll in our program, our team will create an individualized treatment plan for you, making daily adjustments to your treatment to ensure a streamlined recovery process. You will learn to develop lasting habits that allow you to conquer your addiction and develop lifelong skills for your continued growth.
Our facility offers various treatment options including residential and outpatient therapy, motivational enhancement therapy, and much more. You can use these therapies on their own or in conjunction with one another.
Our rehab programs at our stimulant addiction treatment center in Kemah, TX, include:
Acupuncture therapy
Cognitive behavioral therapy (CBT)
Dialectical behavioral therapy (DBT)
Eye movement desensitization and reprocessing (EMDR)
Individual, family, and group therapy
Massage, meditation, music, and art therapy
Neurofeedback therapy
Your addiction may be a big challenge in your life, but it does not have to define you. Take back control of your life and make the first step toward overcoming your addiction by calling Kemah Palms Recovery® today today.