Transitional Living Program for Substance Abuse in Houston, TX

If you or a family member is struggling with addiction let the professionals at Kemah Palms help you heal. We combine the most comprehensive evidence-based treatment with personalized service to treat the mind, body, and spirit. This holistic approach addresses the underlying issues at the root of addiction, rather than stately medicating symptoms away.
Completing rehab is an essential step toward lifelong recovery. Even after rehab, relapse can still be a significant risk. To better ease into an entirely independent and sober lifestyle, a transitional living program can be the right choice. Explore transitional living as well as other addiction treatment options in Houston following rehab.
Transitional Living Program for Addiction Treatment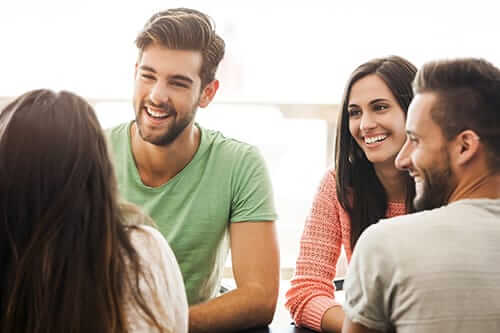 A transitional living program is a bridge between 24/7 residential care and independent life. In residential or inpatient programs, clients have around-the-clock access to medical support and care. This accountability is a good idea and a crucial part of rehab, but it is not indicative of everyday life.
To go from a relatively sheltered, 24/7 environment of support to total independence can be a shock to the system. Instead of having three cooked meals a day, clients have to budget, grocery shop and prepare their meals. Clients are out in the real world and exposed to all kinds of temptations, instead of being surrounded by sober peers. Instead of a regular schedule, they may have lots of time to kill.
This transition can be tough and stressful. For many individuals, it is a time when relapse is most likely. Fortunately, transitional living is a great option. Transitional programs are similar to a halfway house, and typically offer accommodation as well as a support network.
Typically, a transitional living program is designed to be gender-specific. Clients are surrounded by peers, but they still establish their own routines and stay occupied. Most clients find work or attend classes during the day. There may be sobriety requirements or blood and urine tests to ensure compliance of all participants.
Transitional Living Lowers the Risks of Relapse
Most people realize that relapse is a risk, but it is far more significant than you might expect. More than half of all people who complete some form of addiction treatment will eventually relapse. Fortunately, there are many ways to minimize the risk of relapse. Transitional living is one of the most effective options.
Relapse risks are highest immediately following rehab. That's because the stress and challenge of living on your own are greatest at that point. The longer a person can go without relapsing, the higher the chance of long-term sobriety. Getting through the first few months after rehab is very hard, but transitional programs make it much easier.
Minimizing the Stress of Independent Living
Transitional living is so helpful because it reduces the stress of living independently while also adding in support and accountability. To start, clients don't have to find accommodation on their own. Finding a place to live is stressful no matter what, but it becomes incredibly overwhelming right after rehab. Transitional programs typically include accommodation, eliminating that major worry.
Also, transitional programs usually allow clients to share meals with one another. There is a social element, which means less isolation and loneliness. There is also plenty of accountability, not to mention a set schedule. Perhaps most importantly, there is a sober environment that reduces temptations and access to dangerous substances.
The Need for Aftercare
There is no doubt that detox and rehab are necessary steps on the road to recovery. However, the recovery process doesn't and shouldn't end on the last day of rehab. There are many aftercare program options, and they all address the need for continuing support.
It is unrealistic to think that clients can transition from total support to no support overnight. Aftercare is the middle ground, and it can make things much easier for clients. Even with helpful and willing family, aftercare still plays a role in lifelong recovery.
Rehab Aftercare and Transitional Programs in Houston
At Kemah Palms, we offer and encourage some form of aftercare for all clients. Before aftercare, however, there should be opportunities for growth, learning, and treatment in rehab. Fortunately, a comprehensive range of therapies is available. Just some of these addiction therapy services include:
Individual therapy
Group therapy
Family addiction treatment program
Meditation therapy
Acupuncture therapy
Our transitional living program can be one of the most effective forms of aftercare. At Kemah Palms, aftercare options are available once clients have completed both detox and rehab. Call us at 855-568-0218 to start your new life.
We Accept Most Major Health Insurance Providers
Health Insurance May Cover the Cost of Treatment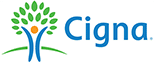 Frequently Asked Questions
It varies from policy to policy. Each policy is subject to its specific deductible, co-insurance, and out-of-pocket maximums. We invite you to reach out to our admissions team to verify your specific benefits and go over any expected out-of-pocket costs you might have.
Safe, Comfortable Treatment at
Located in Kemah Texas, just South of Houston, Kemah Palms Recovery offers transformative addiction treatment options with spacious accommodations and beneficial amenities. Our tranquil facility ensures clients can begin recovering in a safe and welcoming environment conducive to life-long healing.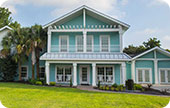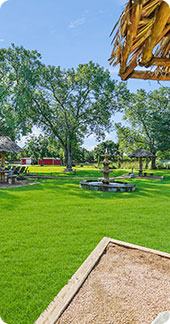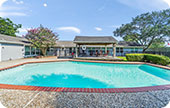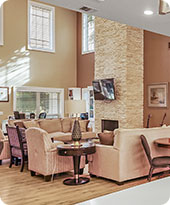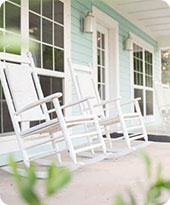 Is Addiction Controlling Your Life?
Conquer Your Obstacles at Kemah Palms Recovery
Professionals are available 24/7 to help you or your loved one.
Contact us today to begin your recovery at our premier addiction treatment center.