Women's Alcohol Rehab Center in Houston, TX

If you or a family member is struggling with addiction let the professionals at Kemah Palms help you heal. We combine the most comprehensive evidence-based treatment with personalized service to treat the mind, body, and spirit. This holistic approach addresses the underlying issues at the root of addiction, rather than stately medicating symptoms away.
For women, alcohol addiction is an increasing problem. Although men are more likely to drink excessively, it is socially acceptable for women to drink too. However, women are more susceptible to health problems and addiction than men. They need a women's alcohol rehab program to recover.
What to Expect From a Women's Alcohol Rehab Program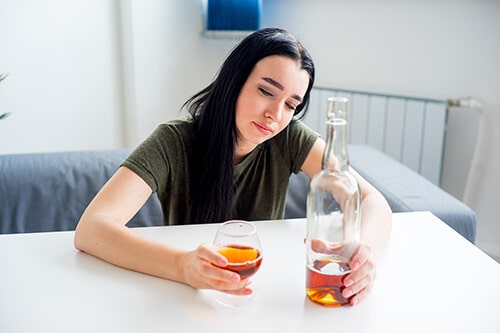 Compared to men, women have a higher risk of alcohol addiction because of their body composition. They tend to weigh less for starters. Alcohol impacts average women more than men even when they drink the same amount.
For that reason, women usually suffer adverse effects faster, including alcohol poisoning, liver damage, and dehydration. They also tend to make poor decisions and engage in risky behavior, which makes them vulnerable to sexual violence.
Women who drink a lot are at risk for unique health conditions too. Breast cancer and fetal alcohol syndrome are two examples. Other health conditions for which they're at risk include:
Alcoholic hepatitis
Cancer of the mouth, esophagus, colon, and throat
Heart disease
Mental health illnesses
Brain damage
Women Need Specialized Alcohol Rehab
Women with alcohol abuse problem face several biological and cultural challenges. However, they're more likely than men to seek treatment. The reason is that it's more socially acceptable for them to be honest about their emotions. There may also be a greater urgency for them to get help since they often have significant family obligations.
In addition, women have unique needs during alcohol addiction recovery, and many factors affect the treatments that work. However, a women's alcohol rehab program can address all of these concerns and more.
Types of Alcohol Rehab Facilities
Even when multiple women enter a treatment program for alcohol addiction, the level of care each needs is different. Because of that, they should ensure that the alcohol rehab center they choose has the right types of programs. Inpatient and outpatient rehab are the two primary levels of treatment a facility may offer.
In general, experts recommend that everyone with addiction get inpatient rehab since it has the most successful results. It includes 24-hour supervision in a drug-free environment that allows women to focus on recovering. Living at a rehab center also reduces the risk of relapse during treatment.
Outpatient programs include supervision but only while women are at the rehab center for scheduled treatment. While they're at home, work or school, they're susceptible to triggers that could cause a relapse. However, there are various levels of outpatient care, including standard, intensive outpatient and partial hospitalization. Respectively, these require increasing amounts of time at the rehab facility.
Stages of Female Alcohol Rehab
Although every treatment plan is different, a women's alcohol rehab program follows a general guideline. In most cases, it starts with medical alcohol detox to keep women safe from the withdrawal symptoms that crop up. Quitting alcohol use can have life-threatening effects as the body adapts to functioning without the drug. Medical care during detox typically consists of taking medications to reduce the symptoms and prevent alcohol use.
Therapy is the second stage of alcohol recovery, and it involves addressing the cause of addiction. Behavioral counseling in one-on-one, family and group sessions is just one example. Some women also need specialized care such as dual diagnosis treatment for other mental health disorders. Getting treatment during pregnancy requires specialized care as well.
A women's alcohol rehab program should also include an aftercare program. Whether it's a sober living home, private therapy sessions or support group meetings continued support is necessary for ongoing sobriety.
Treating Women for Alcohol Addiction at Kemah Palms Recovery
Do you have an alcohol use disorder and want help? Kemah Palms Recovery can provide the care you need. Our women's addiction rehab program in Texas includes everything from medical detox to aftercare. We tailor this program to treat many types of addiction such as heroin, cocaine, benzodiazepine, and alcohol addictions.
At Kemah Palms Recovery, we use a variety of treatment methods to help you achieve and maintain sobriety. Some of these services include:
Dual diagnosis treatment
Cognitive behavioral therapy
Family addiction treatment program
Acupuncture therapy
Meditation therapy
Relapse prevention therapy
Put an end to the control that alcohol has over you. Visit Kemah Palms Recovery to get the treatment you deserve. Call 855-568-0218 to learn more about our women's alcohol rehab program.
We Accept Most Major Health Insurance Providers
Health Insurance May Cover the Cost of Treatment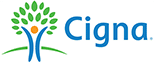 Frequently Asked Questions
It varies from policy to policy. Each policy is subject to its specific deductible, co-insurance, and out-of-pocket maximums. We invite you to reach out to our admissions team to verify your specific benefits and go over any expected out-of-pocket costs you might have.
Safe, Comfortable Treatment at
Located in Kemah Texas, just South of Houston, Kemah Palms Recovery offers transformative addiction treatment options with spacious accommodations and beneficial amenities. Our tranquil facility ensures clients can begin recovering in a safe and welcoming environment conducive to life-long healing.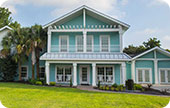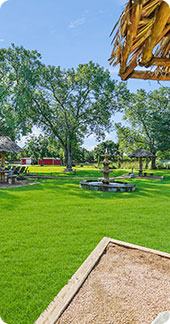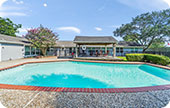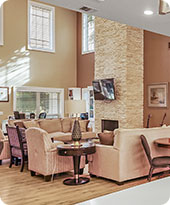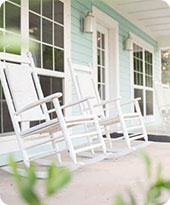 Is Addiction Controlling Your Life?
Conquer Your Obstacles at Kemah Palms Recovery
Professionals are available 24/7 to help you or your loved one.
Contact us today to begin your recovery at our premier addiction treatment center.