Addiction Aftercare Program in South Houston
Many people view substance abuse treatment as a one-time thing. However, substance abuse isn't something that just goes away after a stint at an inpatient drug rehab center. People have to continue to work toward their goal of sobriety. For many people, an aftercare program is a great way to get support when rehab ends.
What to Expect in a South Houston Rehab Aftercare Program?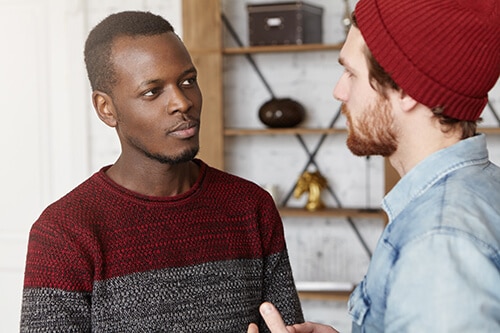 As the name suggests, an aftercare program starts after people finish traditional rehab. The goal is to help people transition from rehab to normal life. Typically, they undergo a lot of stress once they re-enter society, and aftercare can make the transition easier.
It's important to note that all aftercare treatment programs have different requirements. For example, some rehab centers require people to remain sober for a specified period before entering one of these programs. Others just require they complete a residential rehab program first.
Regardless of the requirements, it's important that people don't try to replace traditional rehab with just aftercare. They enjoy a lot of freedom during a sober living program. Those who haven't done residential rehab may find the freedom overwhelming and end up relapsing.
What Are the Goals of Substance Abuse Aftercare Programs?
Aftercare treatment tries to help people reach several goals. One of them is to rebuild their self-responsibility. The best centers don't want people just to overcome addiction. They want them to become productive members of society.
These centers want their residents to hold themselves to higher standards. Aftercare treatment helps with that objective.
Aftercare treatment also helps people rebuild broken bonds with family members. The family is an essential cog in the recovery process. An aftercare program can return a family to a supportive and trustworthy state.
Another goal of aftercare is to help people regain financial stability. Just re-entering society isn't enough for those who have businesses to run. These programs teach them the importance of economic independence.
Learn more about our aftercare services:
Relapse Risks Are the Highest Right After Rehab
Some people find that re-entering society causes a lot of stress. In fact, studies show that relapse risks are at the highest when people exit rehab for the first time. The sudden rush of freedom and pressure pushes them back to their drugs of choice.
However, an aftercare program can help control these urges. The program shows them how to build a support system outside of rehab. The development of a support network is critical for long-term sobriety. Support groups are the way to fill their lives with like-minded people.
How Long Should People Stay in Addiction Aftercare?
The amount of time people should remain in aftercare varies. Some people can handle being outside a drug-free environment better than others. In general, they're most likely to relapse during the first 60 days after treatment. However, getting over the 60-day hump isn't always enough to ensure long-term recovery.
Most experts recommend that people enroll in at least a six-month program. During the six months, they gain a firm grasp of what it's like out of the rehab environment. It also gives them time to build a reliable support system that they can count on even when aftercare ends.
Avoid Drug & Alcohol Addiction Relapse With Our Aftercare Program
If you struggle with a substance abuse disorder, it's crucial that you seek reliable help. At Kemah Palms in Kemah, Texas, we pride ourselves on offering high-quality addiction treatment options in South Houston. In fact, we offer a wide array of programs, which we personalize for all of our residents, including:
Houston medical detox program
Residential addiction treatment program
Partial hospitalization program
Intensive outpatient program
Chronic pain recovery program
Kemah Palms also believes in providing some holistic approaches to treatment. We find that a whole person approach helps our clients re-integrate body, mind, and spirit. It also is a great way to reduce stress during drug rehab. Some of the holistic services that we offer include art therapy, massage therapy, yoga and acupuncture therapy.
Don't let your substance use disorder control you. Find out how Kemah Palms can make a difference in your fight against substance abuse. Contact our rehab admissions staff. Reach out today at 713-568-1210.