Non-12 Step Rehab Program in Houston

If you or a family member is struggling with addiction let the professionals at Kemah Palms help you heal. We combine the most comprehensive evidence-based treatment with personalized service to treat the mind, body, and spirit. This holistic approach addresses the underlying issues at the root of addiction, rather than stately medicating symptoms away.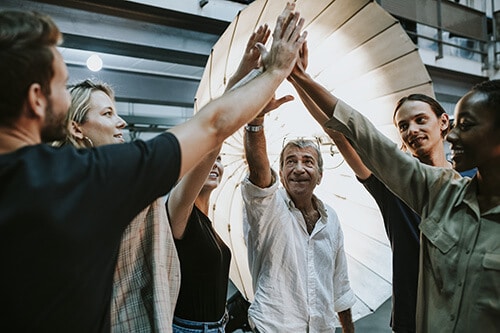 There are many different ways to approach addiction recovery treatment. While many rehab centers use the 12-step program in their treatment, it isn't the only way to address addiction. A non-12 step rehab center in Kemah, TX, offers a less spiritual approach to treatment.
12-step programs focus on turning to a "higher power" to find relief and guidance from addiction. A non-12 step program in Texas places the focus on their clients' physical health and recovery from substance abuse.
Non Religious 12 Step Program for Addiction
Though there are many supporters for the 12 step approach to addiction recovery, a non-12 step program is as effective. A non-12 step rehab facility often takes a more secular or scientific approach to recovery.
While the 12-step formula has proven to be successful, everyone needs a recovery program that will meet their individual needs. A non-12 step approach breaks the mold of using the same 12- step formula to heal addiction. With an experienced staff of medical professionals, the right non-12 step facility will create a treatment plan designed for your specific needs.
What Is The Benefit of a Non-12 Step Recovery Program?
The benefit of attending a non-12 step rehab is that you're exposed to a variety of treatment methods that help facilitate the recovery process. Though a non-12 step rehab program in Texas won't teach the 12 steps, these programs don't prevent their clients from using the 12 step approach to addiction treatment for themselves. The Bible isn't a part of a non-12 step rehab program in Texas. However, you may find it encouraging to join a Bible-centered 12 step program on your own. While you will see that the Bible isn't a part of the curriculum for a non-12 step rehab, you may find it encouraging to join a 12- step program on your own.
Many rehab clients do choose to participate in 12-step programs by going to meetings and studying the doctrine. Most 12-step members hold that this program helps them develop a strong support system outside of rehab.
Effectiveness of Non 12 Step Programs?
If you've researched various treatment options for addiction, it's likely that you've seen rave reviews for rehab centers that offer 12 step programs. While these types of facilities have effective programs, a non-12 step rehab center in Kemah, TX can be just as powerful.
Rehab centers that follow conventional methods of treatment will help you go through the process of detoxification and recovery with professional-level care that shifts your focus from dependency to sobriety. These types of centers are ideal for treating alcoholism, heroin addiction, painkiller addiction, opiate addiction, and similar substance abuse issues.
With treatment options like inpatient and outpatient programs, you'll be able to choose the best services to meet your needs and your schedule. Whether you stay for a few weeks in residential treatment or choose the more flexible option of outpatient care, you'll find that a Kemah, TX, rehab center will allow you to overcome addiction and begin your journey to sobriety.
In addition to enjoying the freedom to explore other recovery methods at a non-12 step rehab center, other benefits of a non-12 step program include additional treatment services that are available. A non-12 step rehab center in Kemah, TX, offers treatment services such as:
Residential treatment
Outpatient treatment
Detox
Aftercare programs
Group therapy
Individual counseling
Motivational enhancement therapy
Relapse prevention therapy
Dialectical behavioral therapy
Cognitive behavioral therapy
Chronic pain recovery program
Holistic therapies
Addiction can end. Don't spend another day trying to fight addiction on your own. Contact Kemah Palms at [Direct] to learn about the many addiction recovery options we offer.
We Accept Most Major Health Insurance Providers
Health Insurance May Cover the Cost of Treatment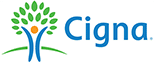 Frequently Asked Questions
It varies from policy to policy. Each policy is subject to its specific deductible, co-insurance, and out-of-pocket maximums. We invite you to reach out to our admissions team to verify your specific benefits and go over any expected out-of-pocket costs you might have.
Safe, Comfortable Treatment at
Located in Kemah Texas, just South of Houston, Kemah Palms Recovery offers transformative addiction treatment options with spacious accommodations and beneficial amenities. Our tranquil facility ensures clients can begin recovering in a safe and welcoming environment conducive to life-long healing.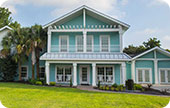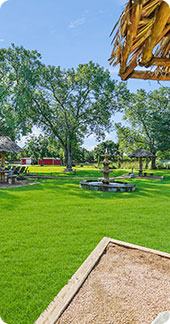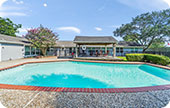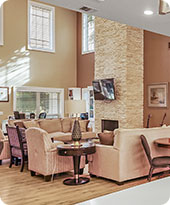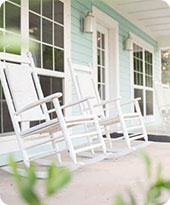 Is Addiction Controlling Your Life?
Conquer Your Obstacles at Kemah Palms Recovery
Professionals are available 24/7 to help you or your loved one.
Contact us today to begin your recovery at our premier addiction treatment center.