Drug Detox Center in South Houston
What is it about the cycle of addiction that it is so difficult for people to break away? That's a common question. Setting aside any possible psychological or mental issues, it's the body and mind's dependence on the drugs that create the problem. What we know about this reliance is how hard it is to overcome. Faced with troubling withdrawal symptoms, many addicted people cannot stop using. Eventually, something has to give, or the drug user will face serious repercussions. The best way to quit using and avoid severe withdrawal symptoms is with the help of experienced drug detox professionals.
About Our Top Rated Drug Detox Clinic in South Houston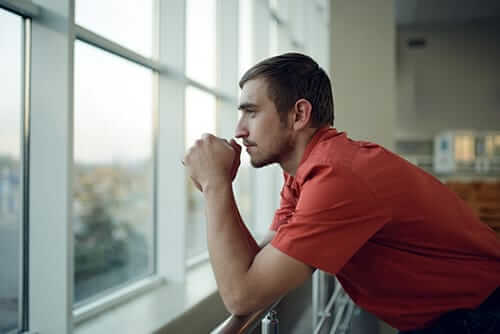 Detoxification is the foundation for treatment, which is why it is crucial that you choose the right Houston drug detox center. The first step in overcoming an addiction is admitting that there is an addiction problem. Once you have reached that conclusion and you seek a drug detox program, you are more likely to overcome the addiction because it is on your own terms. The goal at Kemah Palms® is to safely support the patient with the correct medical treatment to address the withdrawal symptoms and leave the patient free from any discomfort.
Drug detox services are usually available through a medical detox center or a full-service drug addiction treatment center such as Kemah Palms Recovery® in South Houston. Our addiction treatment professionals recommend a comprehensive drug detox program for any patients who might experience acute withdrawal symptoms when quitting. Medical professionals monitor the process to ensure client safety. Our drug detox programs are designed to effectively and comfortably help patients through the withdrawal process
While many patients go through the detox process without much intervention, some patients need help. Drug withdrawal usually creates sleep issues as well as discomfort. Medical staff can prescribe medication for those kinds of problems to keep patients safe and comfortable. If a patient has a deep-rooted addiction to a substance like crack or heroin, more interventions could be necessary. That might include the use of tapering drugs like methadone. This type of detox process allows patients to wean themselves from harmful substances with minimal risks.
An Evidence Based Medical Drug Detox Program
Our Houston detox center offers personalized drug detox and alcohol detox program options with Individual Recovery Plans created by our Physicians, Psychiatrists, Registered Nurses and Addiction Counselors. These Recovery Plans, including medical detox, consist of the following components:
Initial Comprehensive Evaluation and Assessment – consisting of medical, physical, social and behavioral assessments
Supervised Medical Detox Program and Management of Withdrawal Symptoms
Counseling and Education
Discharge Planning with Treatment Recommendations
Patients are monitored 24 hours a day by dedicated medical, nursing, clinical, and technical staff to ensure they are comfortable while experiencing withdrawal symptoms. Each patient is treated with dignity and respect, while receiving a combination of evidence-based treatment and personalized service. Recovery is a lifelong journey that begins with a customized medical detox program at Kemah Palms.
The Experts at Our Drug Detox Facility Are Ready to Help
The cycle of addiction is a difficult thing to break. Doctors prescribe a drug detox program for two primary reasons. The first reason relates to helping patients deal with the ongoing cravings for their substance of choice, such as MDMA. The second relates to preparing the patient for what lies ahead.
When it comes to comprehensive Houston substance abuse programs, a medical detox program is only the first step. Once the patient's mind and body are clear of harmful substances, their ability to concentrate will improve. That's important because the therapy portion of treatment demands clarity. Any residual toxins in the patient's system could very well interfere with any attempt at treatment. With a clear mind and body, the patient should be able to commit and focus on therapy.
Addiction therapy services are the meat and potatoes of the addiction treatment process. The work a patient does during counseling will go a long way towards determining the success of recovery. Open communication leads to the discovery of why one abuses substances. Once issues have come to light, the counselor and patient can develop coping skills directed at those problems. With the proper coping skills, patients stand a good chance of a full and lasting recovery from their addiction.
Begin Your Drug Detox Treatment at Kemah Palms Recovery®
Along with a full menu of addiction treatment options in South Houston, Kemah Palms is proud to offer an in-house drug detox center. This allows for continuity of treatment, which benefits both the patient and their counselors. We render our services through both inpatient and outpatient treatment options. Our residential facility has 80-100 beds available for patients who want recovery. We prefer to treat each patient as a unique individual. With this in mind, our licensed counselors select one or more addiction treatment modalities that fit the patient's needs. Some options include:
Chronic pain recovery program
Dual diagnosis treatment program
Family addiction treatment program
Cognitive behavioral therapy (CBT)
Dialectical behavior therapy (DBT)
After treatment, we hope to maintain contact with our patients through a variety of aftercare programs.
The disease of addiction is insidious. Before it claims another victim, we exhort you to find the strength to admit you are helpless over your addiction. When you get to that point, you can rely on Kemah Palms to be there with the help you need. All you have to do to start down the road to recovery is call our drug detox center. The number is 855-568-0218. You deserve a chance to live the life you were always intended to live, drug-free. We can help you get there.